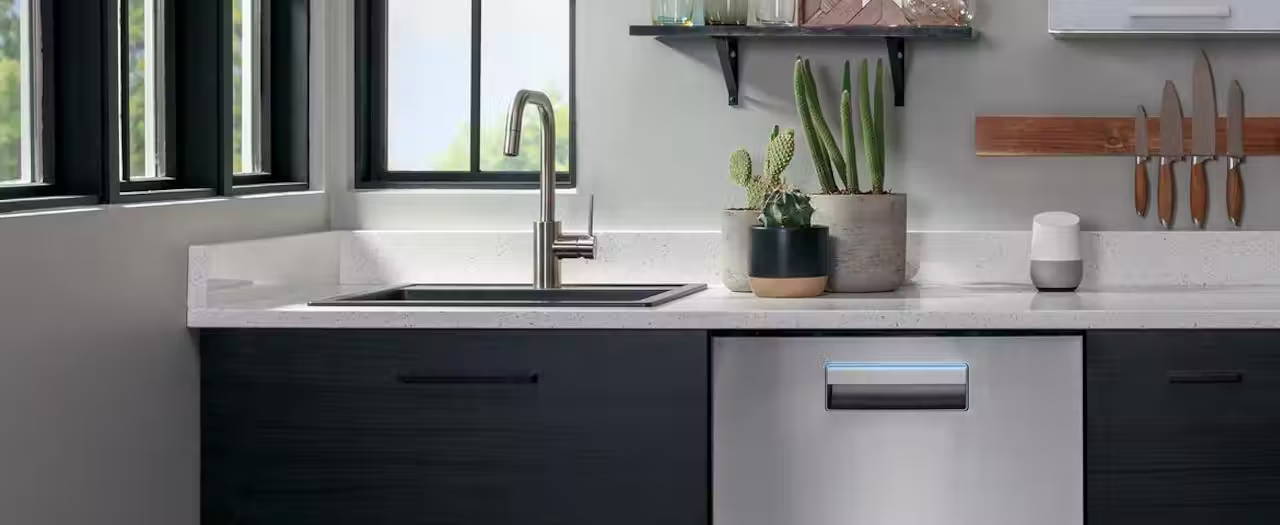 Our 18" and 24" dishwashers are packed with features that make life easier—especially after dinner. Whether you want to run a half load or finally tackle that sink full of dirty dishes, our dishwashers are built to ensure consistently clean dishes no matter what you put in. WiFi-enabled to deliver smart controls, you can set the cycle and check it from just about anywhere. Fingerprint resistant stainless and black stainless finishes deliver smart looks.
18" Built-in Dishwasher
Small in Size. Big on Clean.
This compact dishwasher does the hard work for you. Features like Auto Sense take the guesswork out of cycle selection, while the hard food disposer and sanitize option provides consistently clean dishes. Bonus: it's quiet, making it an ideal choice for small spaces.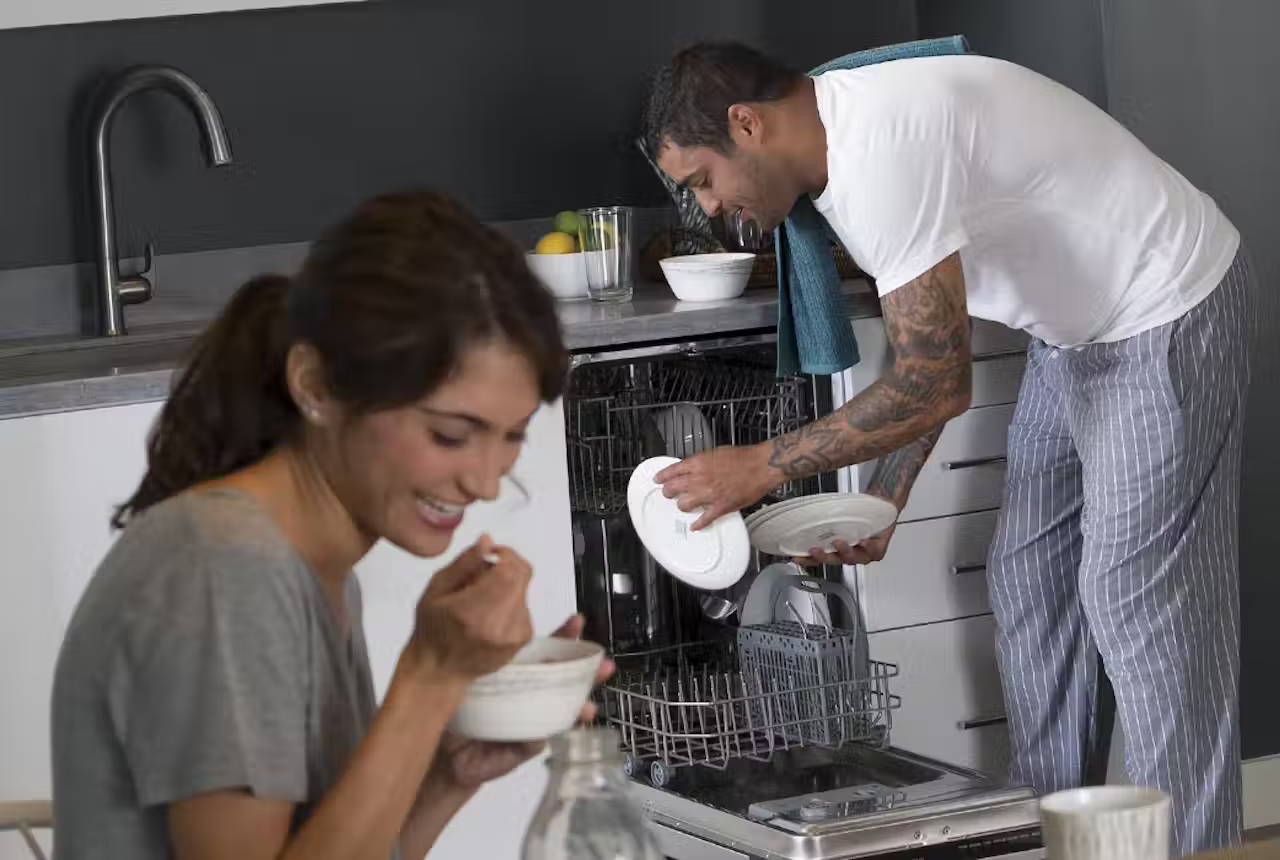 24" Built-in Dishwasher
Unexpected Features. Exceptional Cleaning.
One glance at the handle lets you know if your dishwasher is running a cycle or if it's finished with glowing blue and white lights. And a built-in nightlight adds nighttime convenience. Available in 2 sleek finishes, our 24" dishwasher also features Extra Dry and Wash Zones—which means you won't be compromising on style or functionality.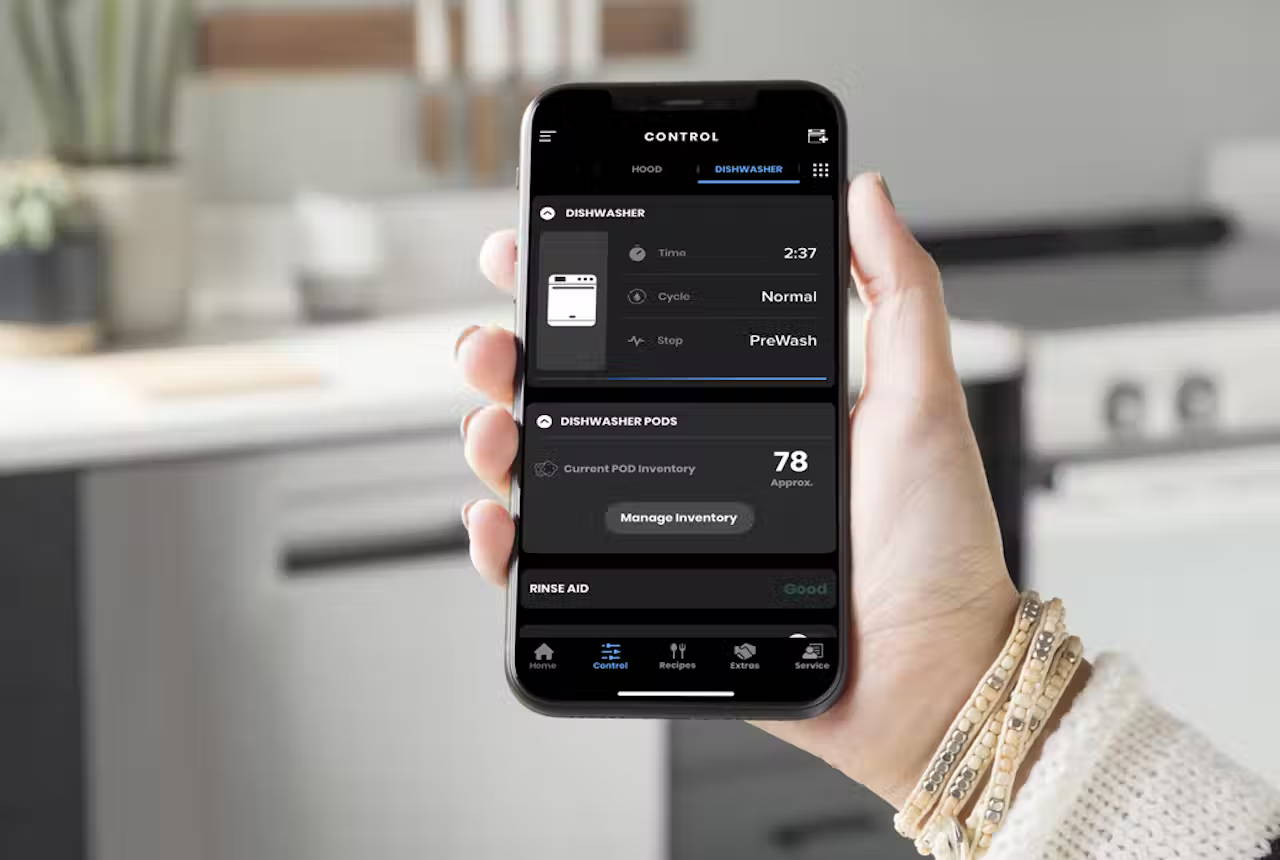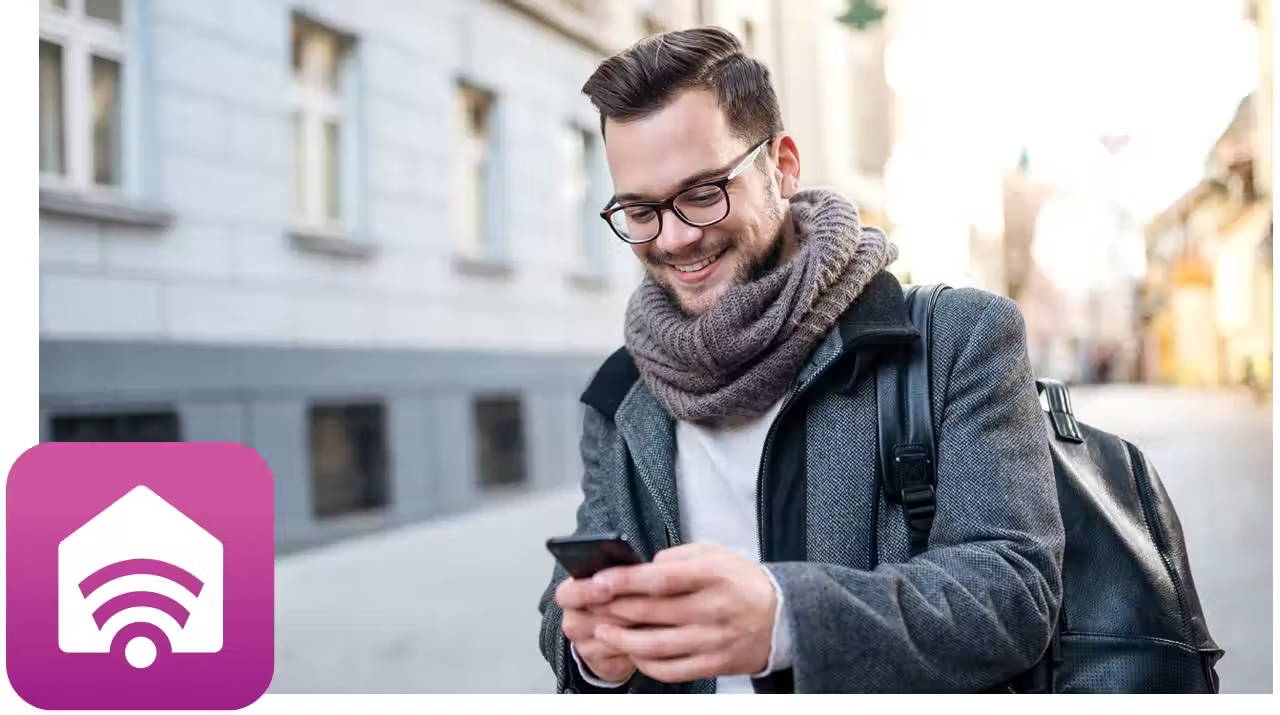 Stay Connected
Download the SmartHQ™ App
Connect with your home even when you're on the go with the Haier SmartHQ app. Download the easy-to-use app and connect your smart appliances. You'll be ready to receive alerts, manage settings, and get software updates that improve performance and even add features. It's a smart investment that gives you peace of mind.