Arctic Series
Provides amazing comfort in extremely cold climates

For zones with exceptionally harsh winters, the Arctic mini split AC with heat pump ensures you stay warm even when temps get down to -31 degrees F. Our Arctic series also includes Smart Sensors that adjust temps when no one is in the room to save energy. Each unit is Energy Star rated with your choice of various indoor options for year-round efficient heating and cooling.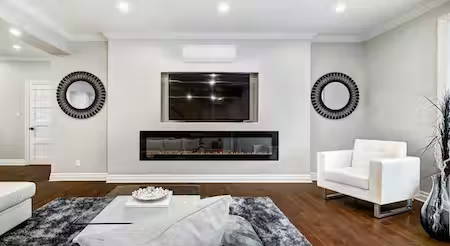 Energy-Saving Smart Sensor
Our Arctic series comes with Smart Sensor that senses when the room is unoccupied and adjusts the temp to save energy. It returns to the regular setting when you return to the room.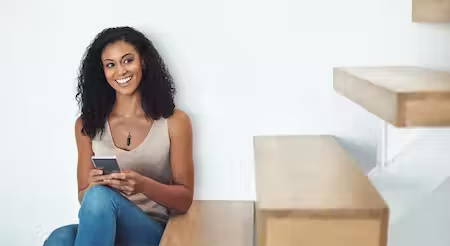 You can control the settings on your Arctic mini split AC unit from just about anywhere using our free, easy-to-use app on your mobile device.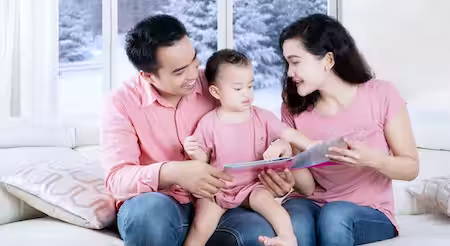 Lowest Temp Heating Capacity
This unit is capable of providing 100% heating at 5 degrees F and still keeps your room toasty warm at -31 degrees F.
Arctic Series
Arctic Series provides exceptional experience in year-round comfort and efficiency. Arctic Series provides a cooling efficiency up to 30 SEER, and heating efficiency up to 15.2 HSPF. The high efficiency variable speed compressor also ensures the unit delivers strong heating at extreme outdoor temperatures. Arctic series has many unique features and benefits including built-in WiFi, motion sensor and self-clean.

Automatically changes to an energy-saving temp while you are away, then back to regular setting when you return.

Delivers air vertically and horizontally for even distribution throughout the room.

Optimized fan motor and blower design enables up to 60 feet of air flow.

Minimizes indoor noise while maintaining comfort levels.

Ensures the fan will not blow cold air during heating mode startup.

Cools or heats the room quickly.

Low ambient heating down to -31 degrees F (-35 degrees C).

Adjusts airflow upward when cooling or downward when heating.
Looking to purchase or need service on an existing ductless unit? Find a dealer near you.