MRV-5 Series
Meets the heating and cooling needs of commercial spaces

When you need to heat and cool a multi-room commercial space, our MRV 5 series systems offer many benefits. The outdoor units contain a powerful, high-efficiency, full DC inverter compressor and fan motor to power a variety of indoor units. Each can quickly reach maximum output to provide quick heating or cooling to each indoor space.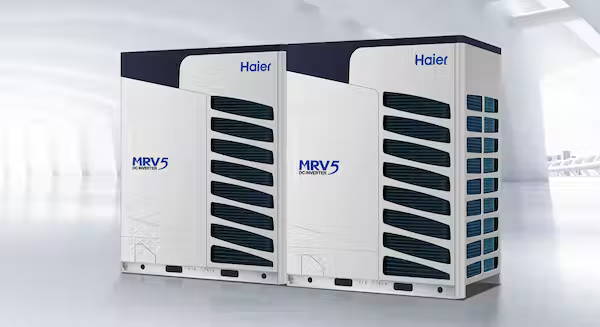 The new four-way heat exchanger is wider, providing an overall efficiency increase of up to 30% for the entire system.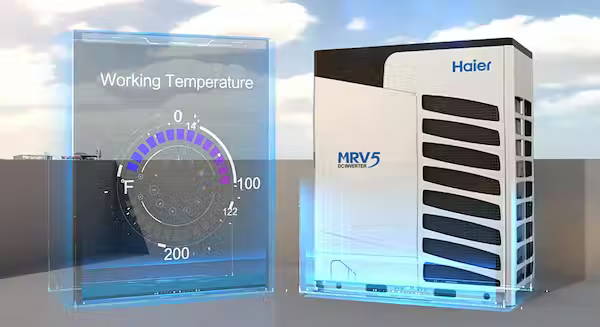 Provides precise temperature control at 1 degree F and provides comfortable heat at down to -13 degrees F while the nighttime mode greatly reduces noise output for quiet operation.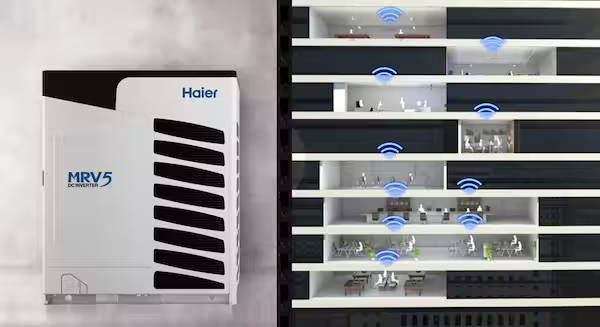 Multi-Link is a VRF industry first wireless communication network, which contains a Main wireless module (IGU09), and Sub wireless module (IGU10). This wireless communication network is designed to replace the VRF industry standard wired daisy chain network. The benefit of using Multi Link Technology is to reduce the amount of labor time that would be normally spent installing communication wires between indoor units on a VRF system.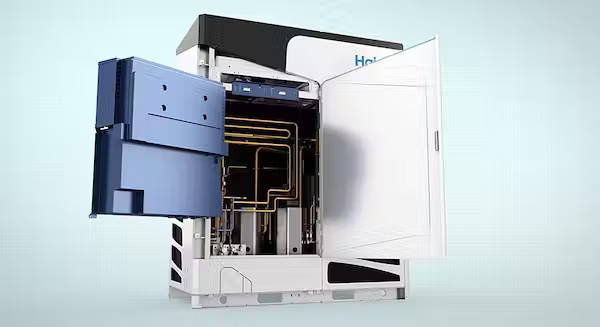 MRV-5 features a service-friendly design that makes maintenance and repairs convenient whenever needed. The module features a hinged electrical and control panel that can be pulled down and swung open to make service and diagnostics easy!