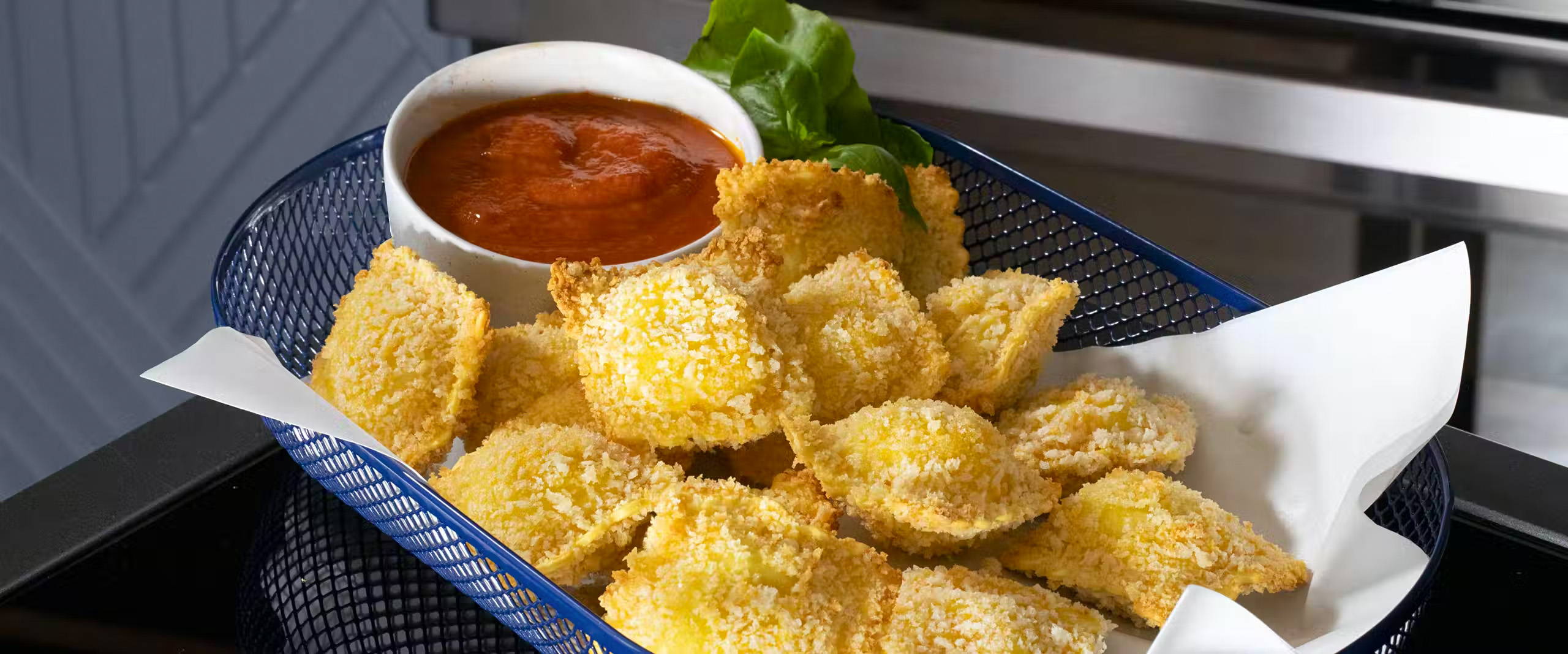 Toasted Ravioli is a popular appetizer made famous in St. Louis, MO. They're easy to prepare using simple ingredients you can get at any grocery and they're a hit for any party or pre-meal snack. And now you can make them at home with the Air Fry setting in your Haier range!
Time: 20 minutes | Servings: 2-4
Ingredients:
10 ounce package cheese ravioli

2 eggs

2 cups panko breadcrumbs

1 cup flour

High heat spray oil

Salt and pepper

Tomato sauce for dipping
Directions:
Add flour to a shallow bowl and season with salt and pepper. In another bowl, beat your eggs. In the third bowl, add panko breadcrumbs.
Dredge each ravioli in the flour, then drop them in the egg mixture and then dredge them in the panko.
Arrange in a single layer on a dark-coated, non-stick baking sheet. Coat liberally with oil spray. Flip and spray the reverse sides of the ravioli.
Air Fry at 425°F for 10 minutes, flip, cook 5 minutes more. Ravioli are ready when they are puffed and golden brown. Serve immediately with marinara dipping sauce.