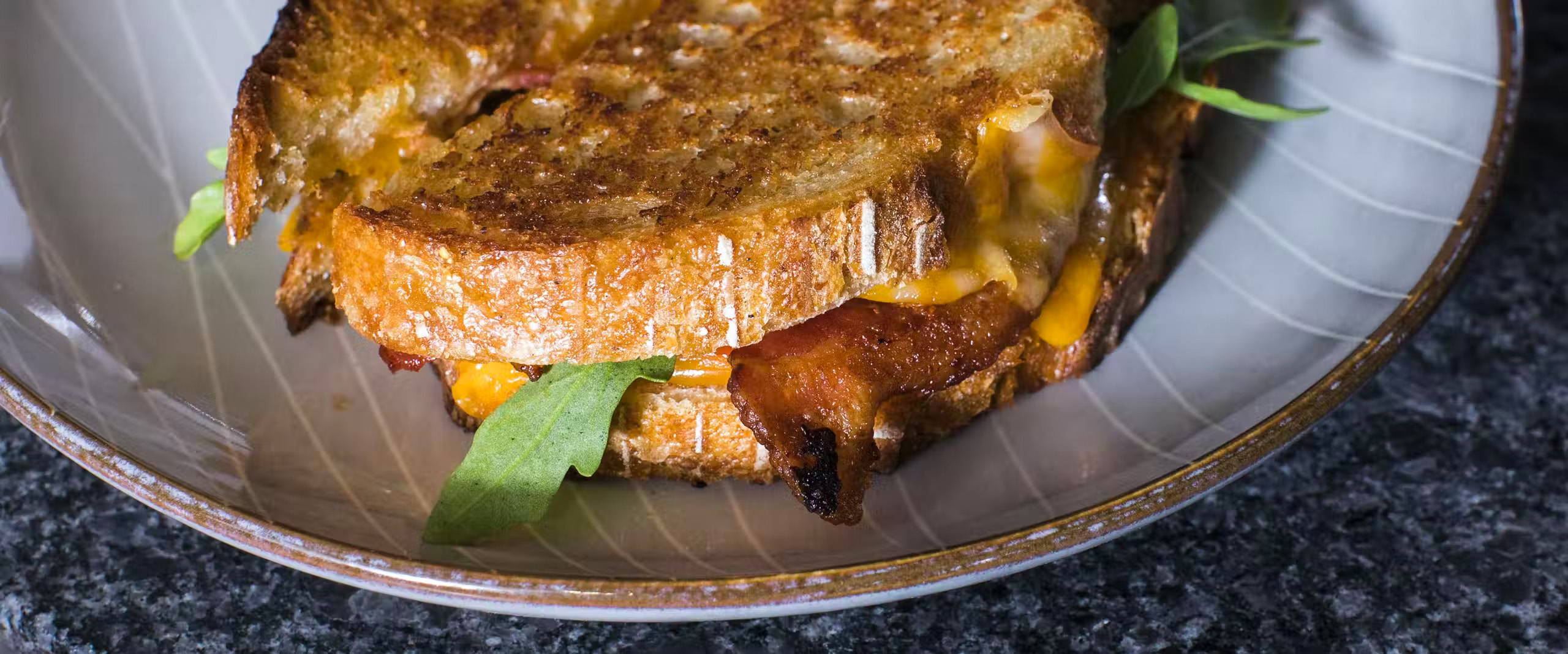 BLT's are delicious. Grilled Cheese is delicious. Put them together and you get something amazing. We paired bacon, arugula (a type of lettuce) and tomato with sharp cheddar and gooey Colby jack. These ingredients combined take your grilled cheese to the next level.
Time: 10 minutes | Yield: 1 sandwich
Ingredients:
2 slices crusty white bread

2 strips crispy bacon

2 slices sharp cheddar cheese

2 slices Colby jack cheese

1 small tomato, sliced thinly

¼ cup arugula

Butter, softened
Directions:
Slice tomato 1/4" thick and sprinkle with 1/4 teaspoon salt.
Spread butter over one side of each slice of bread.
Place 1 slice of cheddar and 1 slice of Colby Jack cheese on one slice of bread. Add tomato slices, bacon and arugula. Top with the other 2 slices of cheese and remaining slice of bread.
Place in a small skillet over low heat. Grill until golden on one side, about 4-5 minutes.
Flip and grill the other side until golden.