Brunch Crostini with Avocado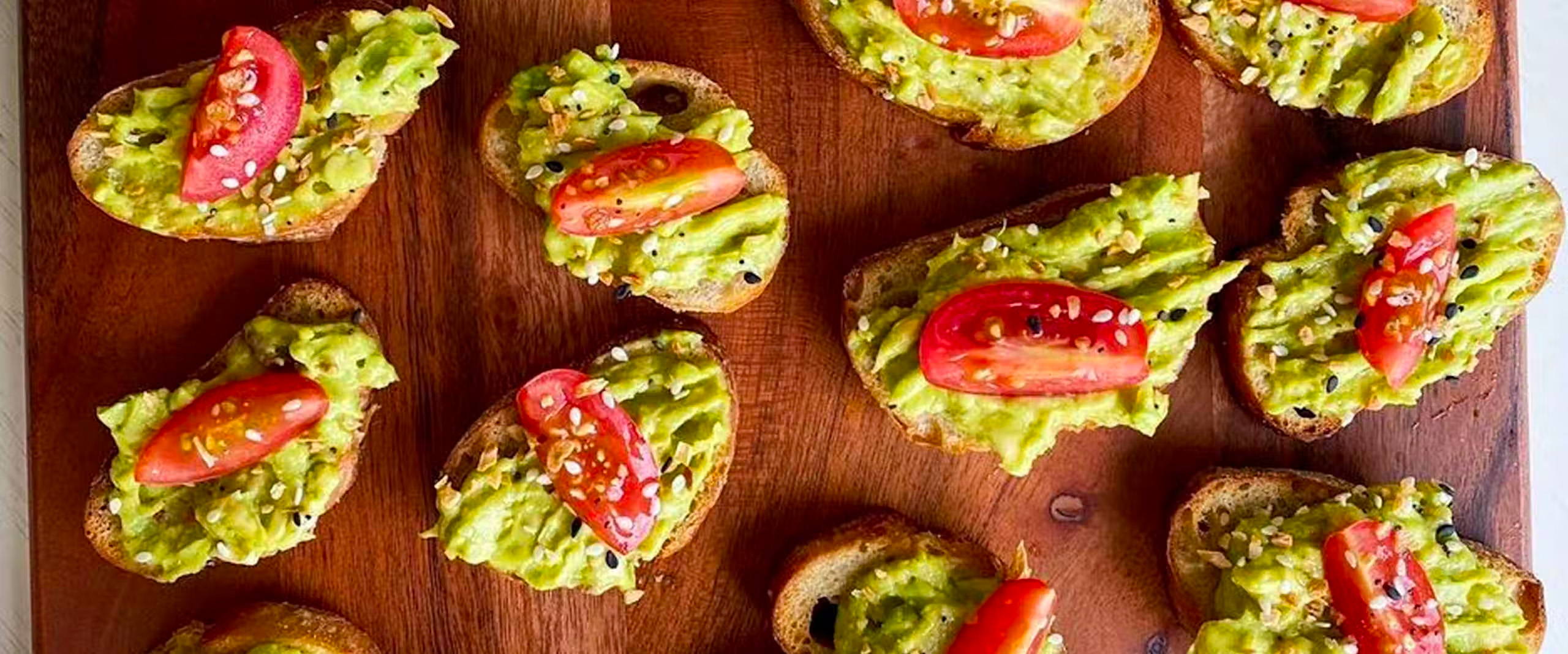 These super-easy mini avocado toast crostinis are a delicious addition to a simple brunch.
Ingredients:
1 french baguette, sliced 1/2-inch thick
Olive oil
1 avocado
Toppings: sea salt, cracked black pepper, sliced tomatoes, or anything else you choose!
Directions:
Preheat oven to 400 degrees F.
Brush both sides of the sliced bread with olive oil, and place on a baking sheet. For easy clean-up, line the baking sheet with parchment paper or aluminum foil.
Bake the bread for about 10 minutes, or until golden. Flip slices over half-way through baking time.
For the avocado, carefully slice it lengthwise, cutting around the large pit in the center. Separate the halves and remove the pit. Scoop out the avocado meat with a spoon, into a dish. Mash with a fork until you get a spreadable consistency.
Top each slice of crostini (your toasted bread slices) with avocado, sea salt, cracked black pepper, sliced tomatoes or any other toppings you choose.