Chocolate & Flaxseed Energy Bites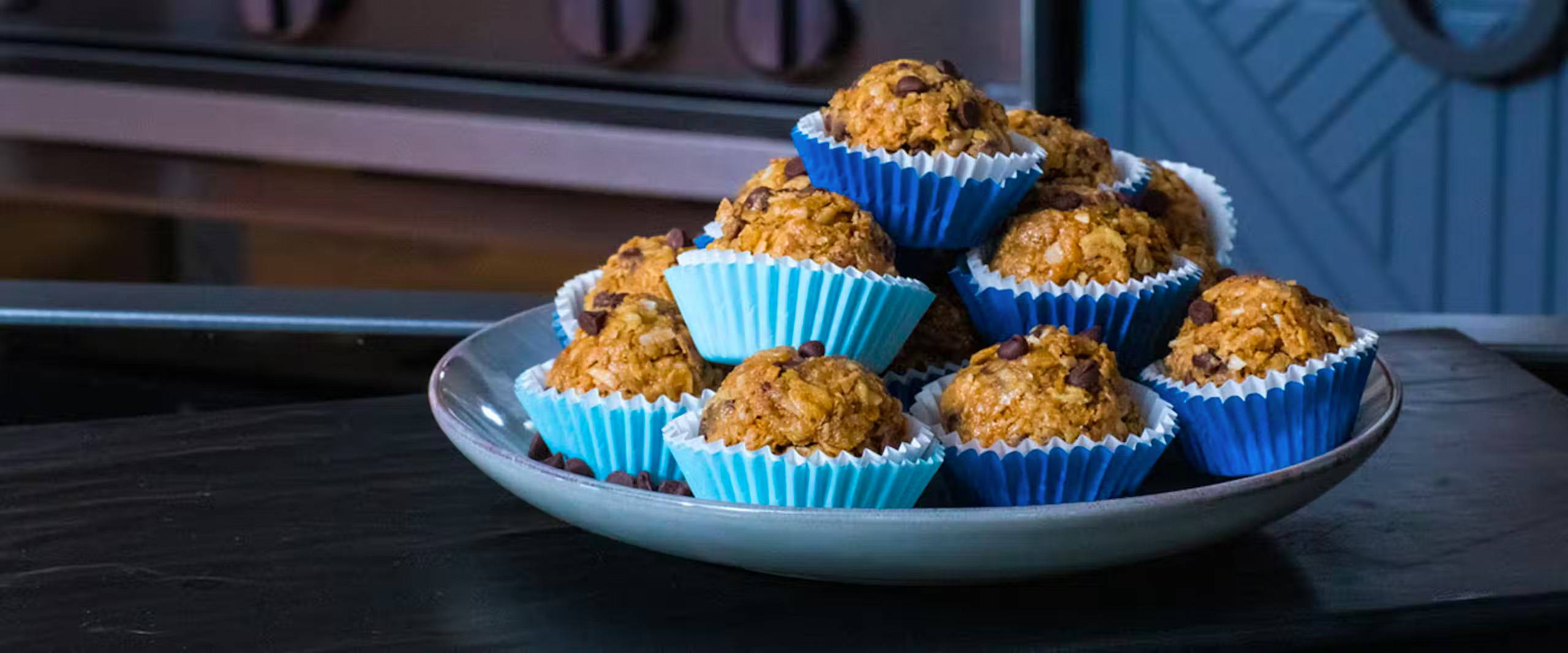 Easy to make and irresistibly delicious. Perfect for a quick pick-me-up snack or as a treat while on the go.
Time: 1 hour | Yield: 18 energy bites
Ingredients:
1 cup old-fashioned oats, toasted

⅔ cup unsweetened shredded coconut, toasted

½ cup creamy peanut butter

½ cup ground flaxseed

⅓ cup mini chocolate chips

⅓ cup honey

1 teaspoon vanilla extract

½ teaspoon kosher salt
Directions:
Toast oats and coconut, separately, in a 350° F oven for 5-6 minutes until golden in color and fragrant. Allow to cool slightly before continuing.





Stir all ingredients together in a large mixing bowl until thoroughly combined.





Cover the mixing bowl and chill in the refrigerator for 1-2 hours.





Once mixture is chilled, roll into 1-inch balls. Use about 2 tablespoons of the mixture for each ball.
You can enjoy immediately or refrigerate in a sealed container for up to 1 week. Energy Bites can be frozen for up to 3 months.