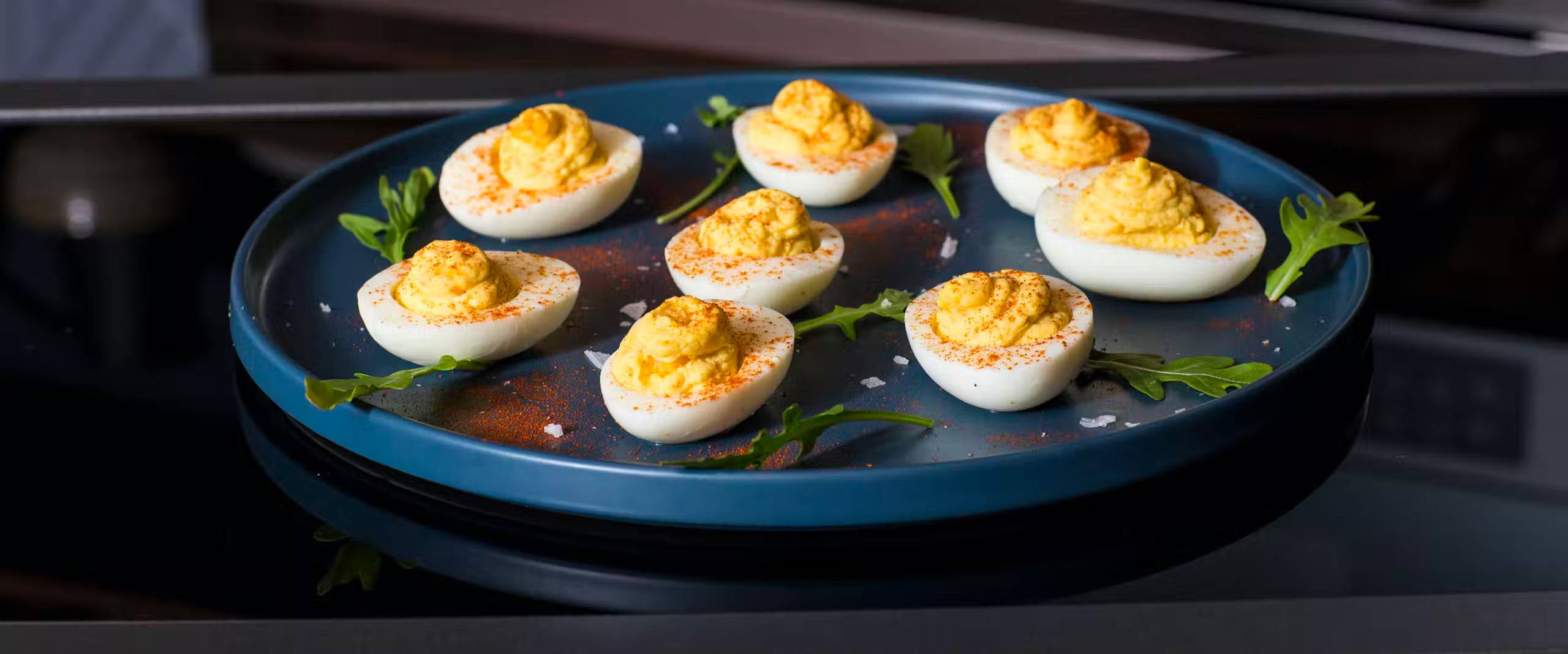 This is a devilishly good deviled egg recipe. It's perfect to make for your next party or BBQ.
Time: 1 hour | Yield: 12 deviled eggs
Ingredients:
6 eggs

¼ cup mayonnaise

1 teaspoon white vinegar

1 teaspoon mustard (Dijon or yellow)

¼ teaspoon kosher salt

Freshly ground black pepper to taste

Paprika for garnish
Directions:
In a medium pot, bring 3 quarts of water to the boil. Carefully lower the eggs into the boiling water. Cook for 11 minutes.
Remove eggs from pot and transfer to an ice water bath. Cool for 2-3 minutes then peel.
Slice peeled eggs in half lengthwise and remove the yolks. Place the whites on a serving plate.
In the small bowl, mash the yolks with the back of a fork. Add mayonnaise, vinegar, mustard, salt, and pepper, and mix until smooth
Just before serving, fill each egg white with the yolk mixture. This can be done with a spoon or a piping bag.
Garnish with a sprinkle of paprika if desired.