Make Ahead Mashed Potatoes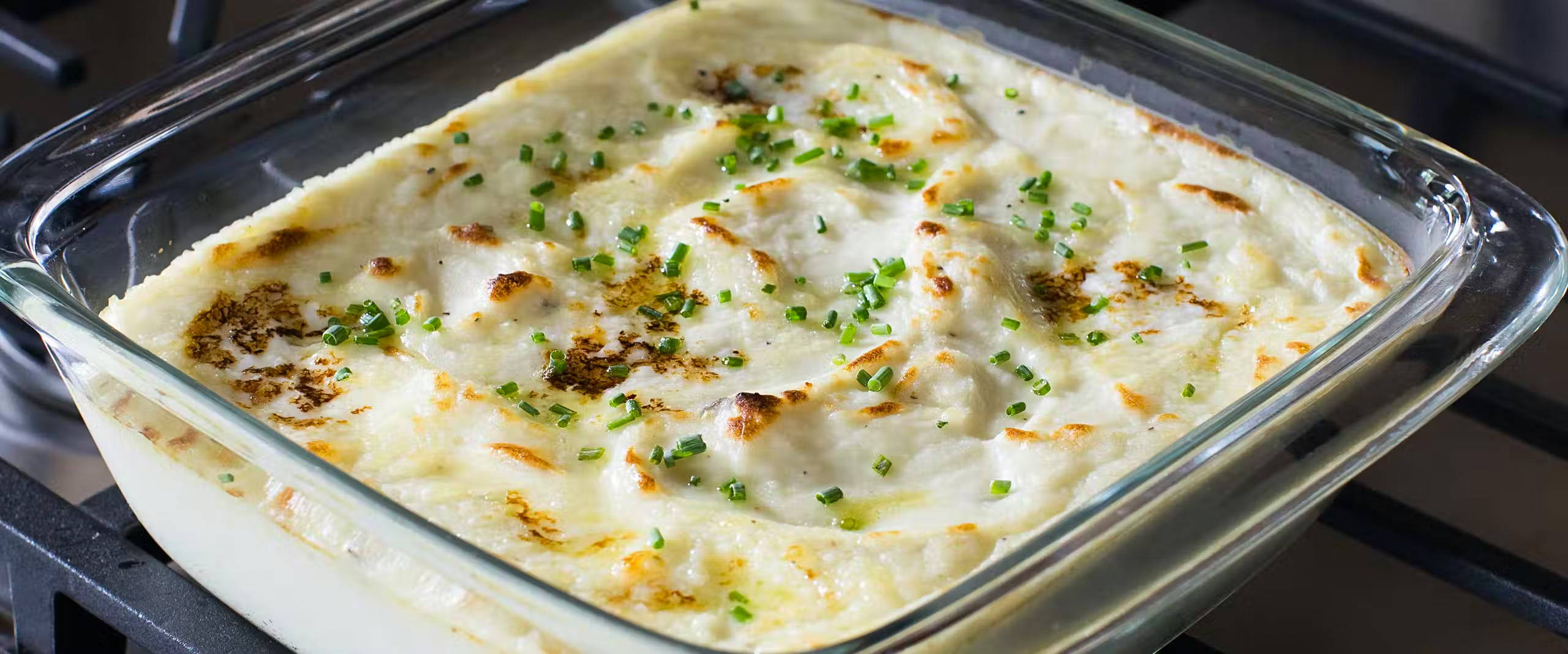 For a stress-free Thanksgiving, make your sides ahead of time. These mashed potatoes can be made a few days in advance and refrigerated. Just pop them in a hot oven on the big day to heat them up. And the best part is—they're delicious!
Time: 1 hours | Servings: 8
Ingredients:
3 lbs. of russet potatoes

1 tablespoon kosher salt

1 ¼ cups butter, divided

½ cup milk

1 cup sour cream

6 ounces cream cheese

½ teaspoon white pepper

Kosher salt to taste
Directions:
Peel the potatoes and cut into quarters. Cover the potatoes with 2 inches of cold water. Add 1 tablespoon of Kosher salt. Cook until tender, about 20 minutes. Drain the potatoes in a colander for five minutes then place in a large mixing bowl.
While the potatoes are draining, heat milk and 1 stick of butter in a pan over low heat until the butter has melted, and the milk is hot.
Coarsely mash the potatoes, add half of butter and milk mixture. Alternately add chunks of cream cheese and dollops of sour cream. Continue adding the butter and milk mixture until the potatoes are creamy. Add the white pepper, taste for seasoning, and add more salt and pepper as desired.
Place mixture in a buttered baking dish. Cover with plastic and store in the refrigerator for up to 3 days.
When ready to eat, preheat the oven to 350°F. Remove the potatoes from the refrigerator, dot with remaining ¼ cup butter and bake until hot and browned, 35-40 minutes.