18 Mom-Approved Tips for Doing Laundry Right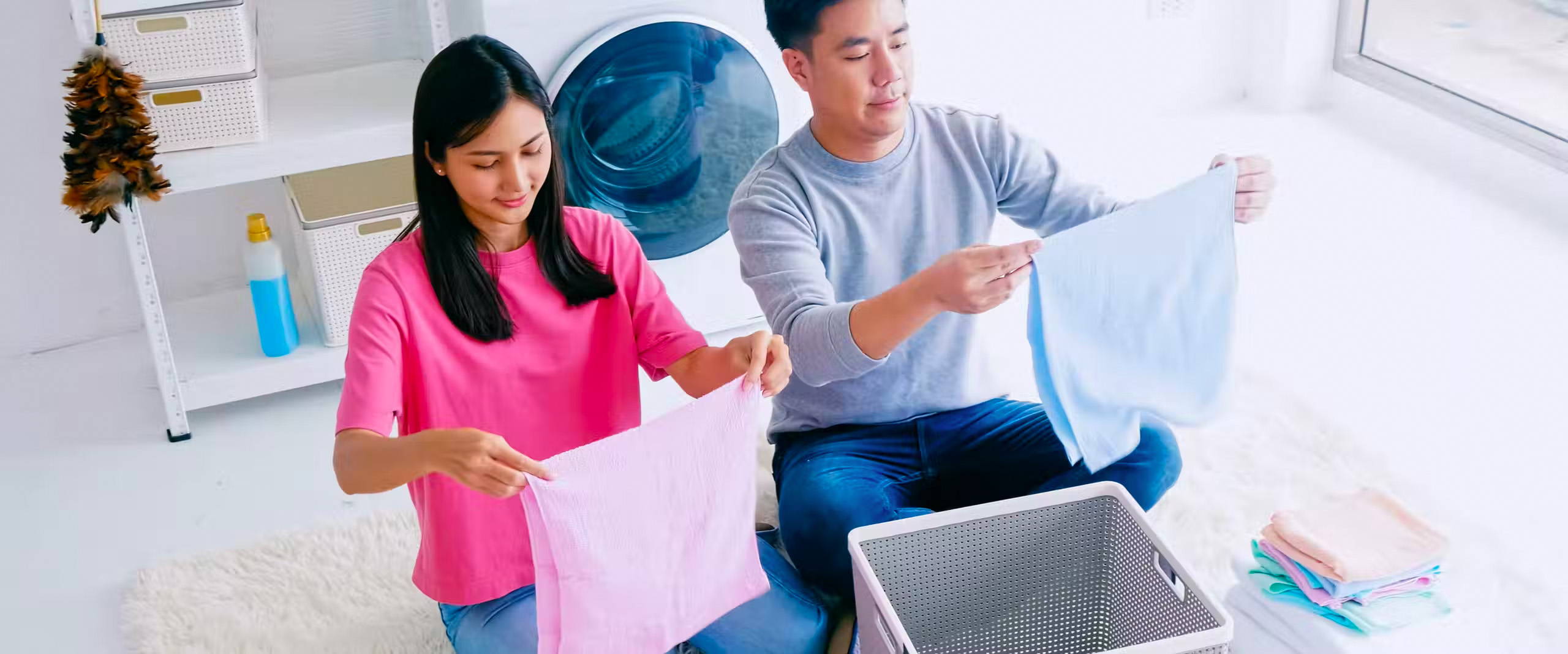 Sure, you have been doing your own laundry for years—but are you truly doing it the right way? We're sharing some mom-approved tips to help you get your clothes and linens clean while making them last for years to come.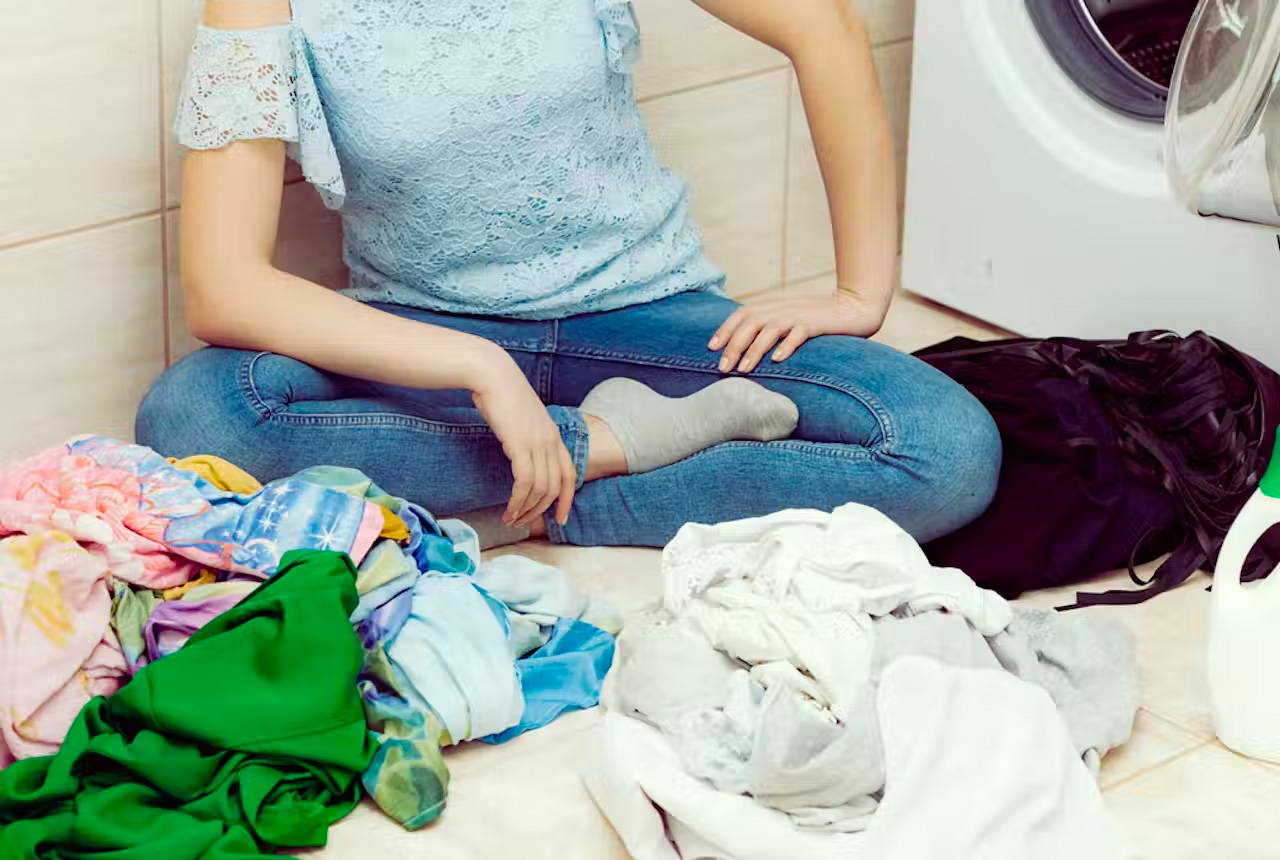 Sorting Garments
Mom probably taught you to sort your clothes by color before putting them into the washing machine, but you can also sort them further by type.
Wash casual clothes and other lightly soiled items together.
Activewear and other sweaty, synthetic materials in a separate load.
Wash your jeans and heavier weight twill fabrics together.
Towels, sheets, and linens in a separate load.
Delicate fabrics like lingerie, special care fabrics, anything with lace or hand washables go together.
Prewash Tips
To get your garments fully clean and make sure you don't accidentally wash your keys or cash, follow these tips.
Make sure pant legs are fully extended and not cuffed or bunched inside out.
Pull pockets inside out to make sure they're empty and to clean out the lint.
Tie strings from sashes or hoodies and sweats to make sure they don't tangle.
Turn t-shirts and shirts with screen-prints or transfers inside out to protect the image.
Cotton shirts and sweaters can also be pulled inside out to lessen pilling.
Make sure socks are turned on the right side and not inside out.
Pretreat stains before washing (as close to the time they happen as possible).
Washing Tips
Many loads can be washed in cold—especially with newer laundry detergents and washers out today. This can save you money through energy costs. Choosing other temps for your garments depends on a few other factors.
To remove bacteria or other contaminates, choose the Sanitize cycle, which washes in extra hot water to kill germs.
Get rid of excess pet dander from pet bedding or clothing using the Allergen setting or with extra hot water and longer wash cycle.
If you need clothes cleaned in a hurry, Quick Wash using warm water is key to removing dirt and cleaning fast.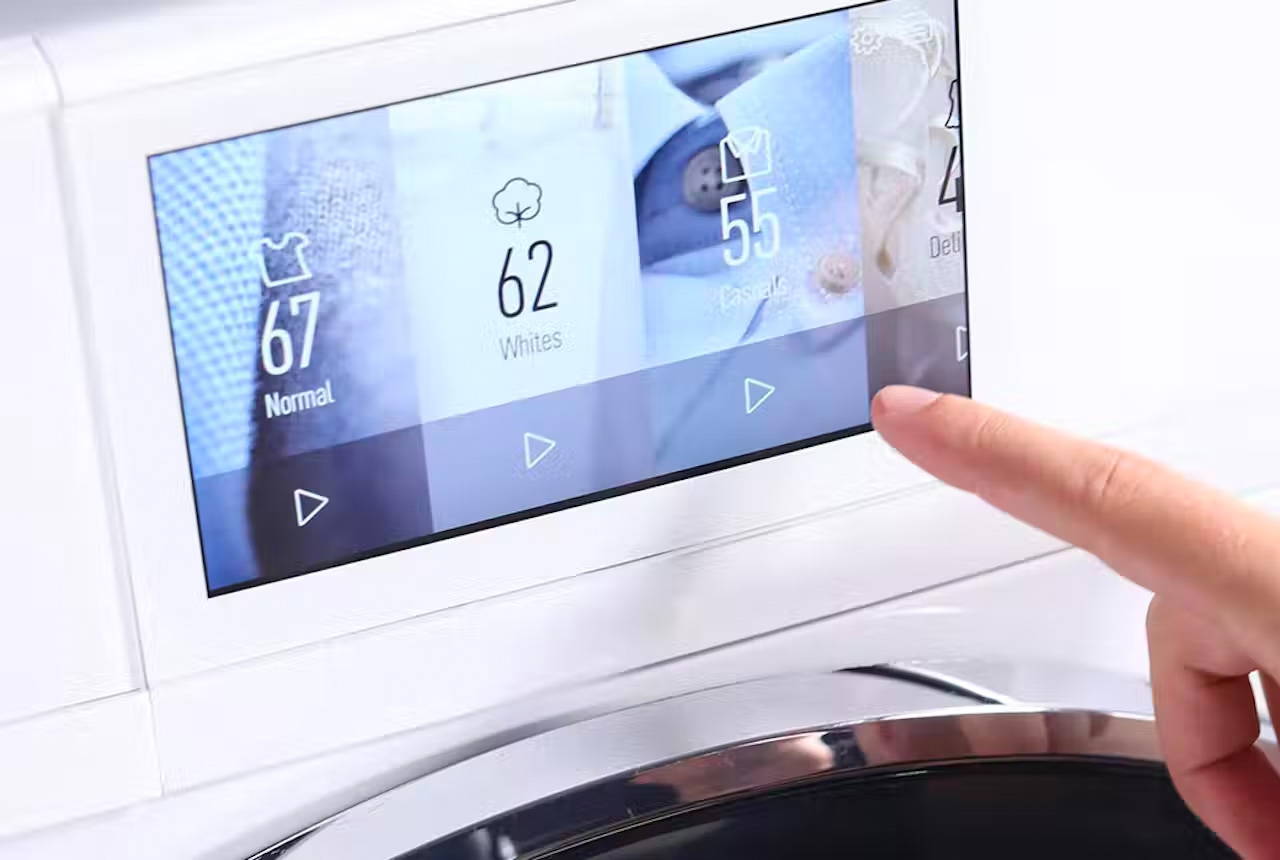 Haier Washers
Haier washers feature a convenient touchscreen that shows images of typical fabrics for each setting. It helps you select the proper settings at a glance—and it looks pretty cool, too. You can also set up your own favorite combination of settings, so you get the wash you want every time.
Before You Dry
Make sure stains are completely removed. If not, retreat them with stain remover and wash them again. Putting it into the dryer only sets the stain further, making it nearly impossible to remove.
Choose the right setting for your load—towels will need longer drying time than clothes; synthetic activewear needs much less time in the dryer.
Use High setting only for heavy fabrics like twills, cotton, denim that are sturdy and hold up well to high heat.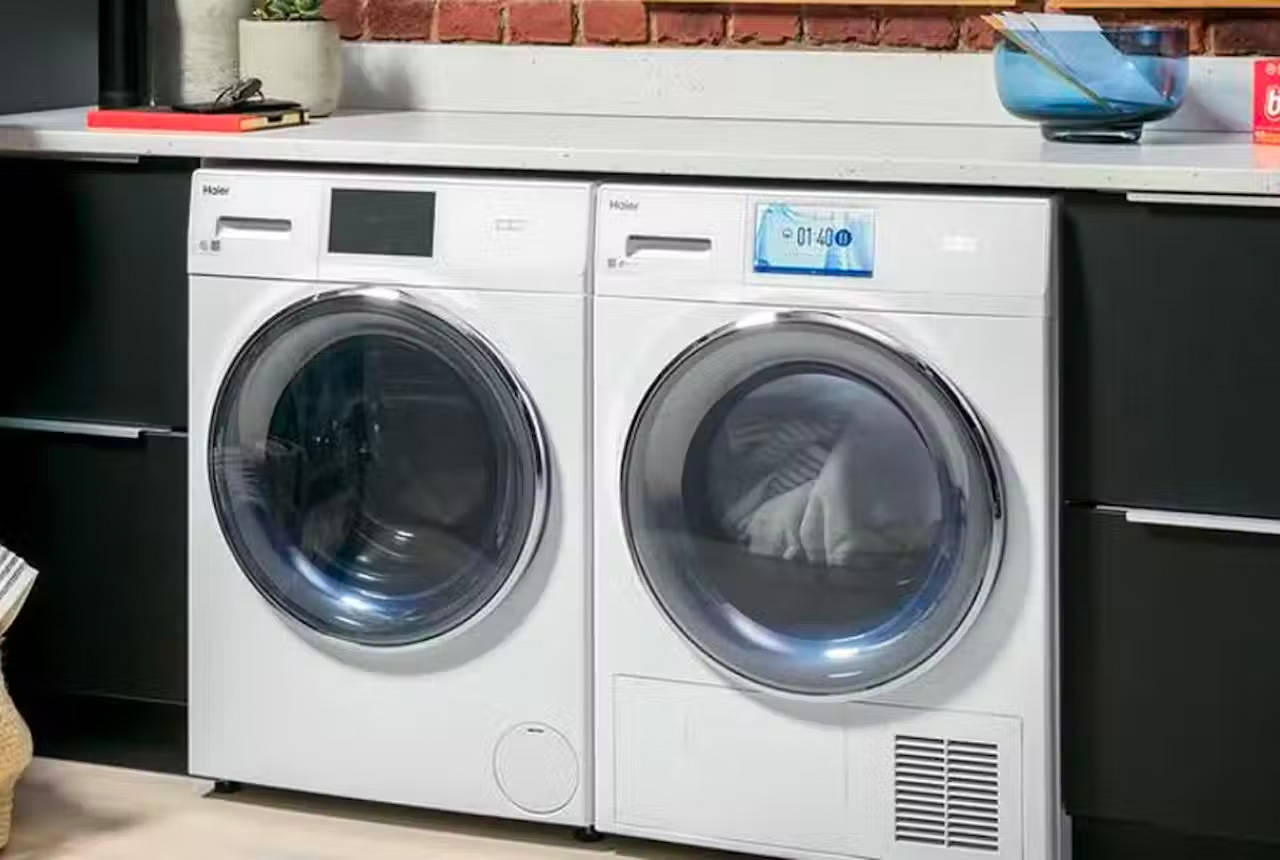 Haier Dryers
Haier dryers also feature an easy-to-use touchscreen. This makes it simple to select your settings—simply scroll through the images and press the setting you need for your load. It's so quick and easy. Shop our washers and dryers to find flexible laundry solutions for your space.