Oatmeal Cranberry Walnut Cookies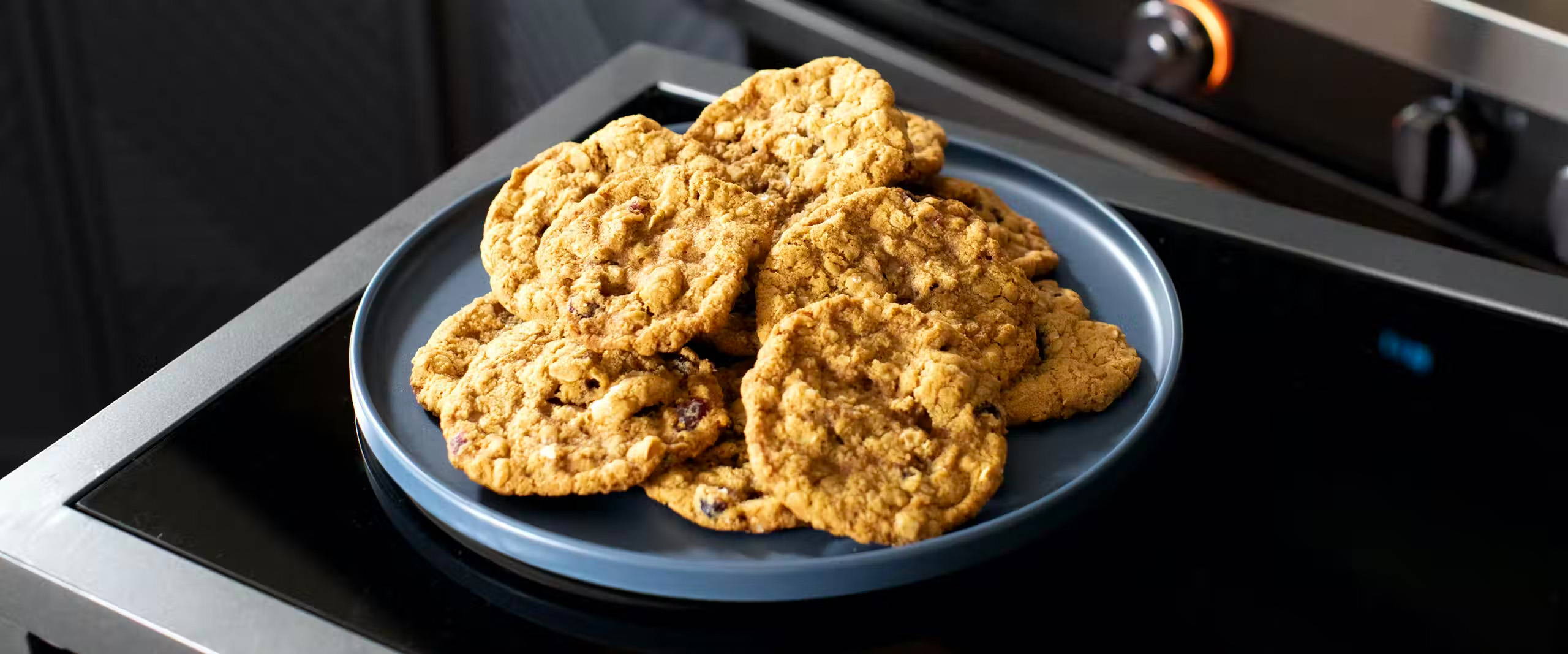 An oatmeal cookie that is thick, chewy, and full of tangy cranberries and crunchy walnuts. Be careful not to overbake, they're best when cooked to just golden brown.
Time: 25 minutes | Yield: 2 dozen cookies
Ingredients:
1 ½ sticks unsalted butter, room temperature

5 tablespoons vegetable shortening

¾ cup granulated sugar

¾ cup brown sugar, packed

1 large egg

1 teaspoon vanilla extract

1 ½ cups all-purpose flour

1 teaspoon baking soda

1 teaspoon cinnamon

1 teaspoon kosher salt

2 cups old fashioned oats

¾ cup cranberries

¾ cup walnuts
Directions:
Preheat the oven to 350 degrees F. Line a baking sheet with parchment paper.
Using an electric mixer on medium, cream butter and shortening. Add sugars and continue beating until light and fluffy, about 5 minutes. Add egg and vanilla, scrape down the sides of the bowl and continue beating until the egg is well blended.
In a small bowl, combine the flour, baking soda, cinnamon, and salt. Add it slowly to the main mixture. Scrape down bowl again and add oats. Blend well. Stir in cranberries and walnuts.
Scoop rounded tablespoons of the dough onto the baking sheet, about 2" apart.
Bake for 12-13 minutes until lightly browned. Cool on a wire rack.