Best Ways to Keep Your Beverage Center and Wine Center Organized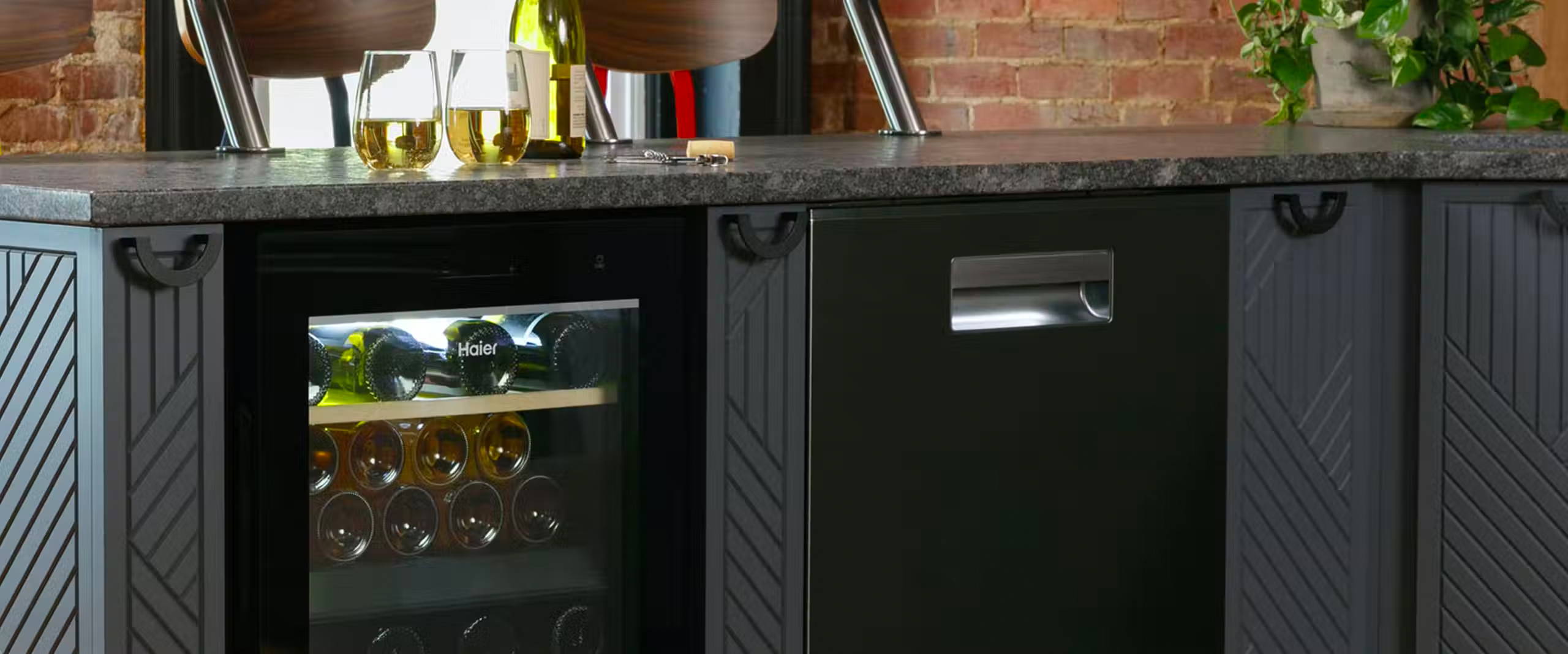 If you've added a beverage center or wine center to your home, you likely did it to free up fridge space or have a centralized location for cooled drinks. Whether in your kitchen or bar, these undercounter drink refrigerators keep your beverages at their ideal temperature and use less space and power than a full-sized fridge. They fit perfectly in your kitchen, bar, theater room, or personal spaces; but what's the best way to utilize their smaller space?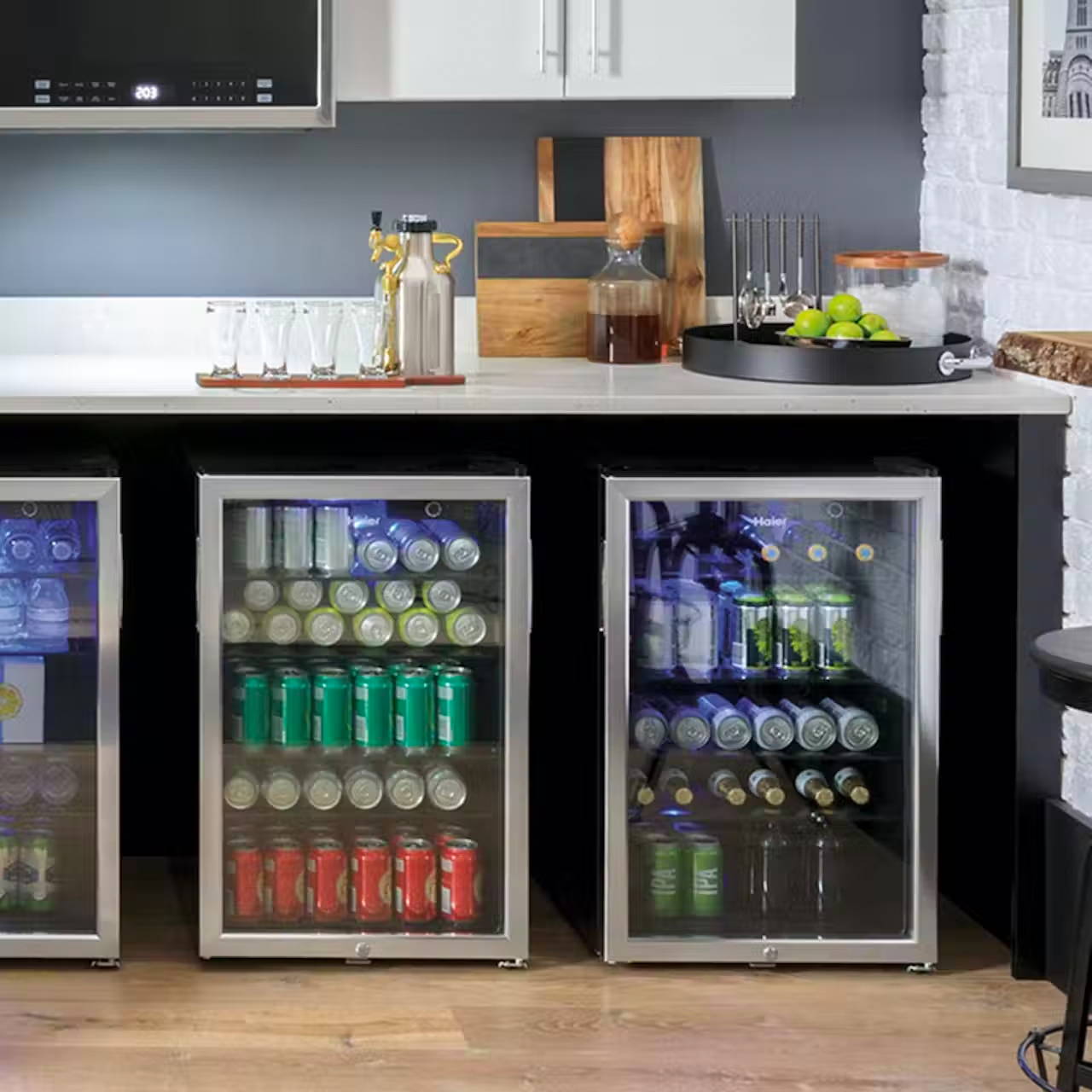 Beverage Center Storage
Haier's beverage center holds up to 150 cans of your favorite drinks at temperatures between 39- and 60-degrees F. The four full-width glass shelves can hold lots of cans, but also bottles of beverages. Sure, you can just stack them into the shelves and make your choices by peering in through the full glass door, but you could also organize according to frequent use.
If you're one to reach for refreshing sports drinks after a workout, dedicating one or two shelves to your favorite brand and some bottled water on the other shelves for added hydration.

In the kitchen, place grab-and-go protein shakes, cold brew coffees, juices, or other breakfast beverages in easy reach for busy mornings when you must dash out the door.

Place your beverage center under the bar counter and fill the shelves with mixers. Soft drinks on one shelf, juices on another, seltzers and tonics on the third shelf, and keep some fruit to slice in there, too.

In the basement movie room, chill your craft beers alongside soft drinks for the kids and a few bottles of water on hand to drink after that salty popcorn.
Wine Center Organization
The Haier dual-zone wine center holds up to 44 bottles of your favorite vintages. Each zone holds temps at between 41- and 61-degrees F, so both reds and whites will be at their perfect serving temperatures. Its triple-pane edge-to-edge glass door helps keep temps consistent and looks sleek and stylish, while the wood shelves slide easily in and out to make selecting and unloading convenient.
Since red wines are best served at somewhere between 55- and 65-degrees F, dedicate one zone to stay at 60 degrees for your favorite reds. Pinot Noirs may need to be served slightly cooler, so if that's your go-to vintage, lower the temperature to 55 degrees.

For white wines, use the second zone and set that temperature between 45- and 50-degrees F. Sweeter wines may taste better closer to 50 degrees, so be sure to adjust the temp accordingly when you store Rieslings or other sweet wines.