Sesame Noodles with Chicken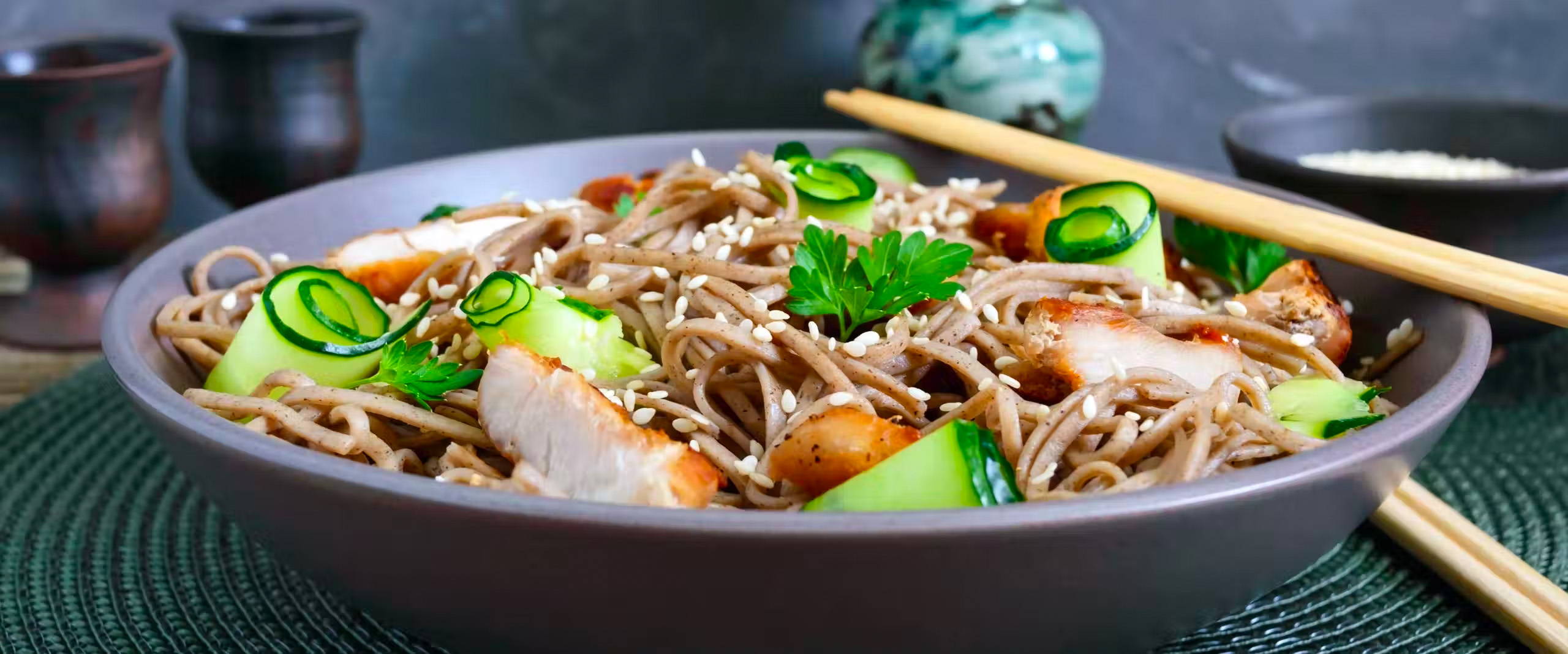 Meal prep these Sesame Noodle with Chicken and you can have lunch or dinner ready to go.
They have everything you want in a grab and go meal. Tender noodles with a creamy sesame sauce, spicy chicken, and plenty of veggies!
Time: 20 minutes | Servings: 4
Sesame Sauce:
¼ cup tahini

¼ cup warm water

3 tablespoons soy sauce

1 tablespoon sesame oil

1 tablespoon rice vinegar

Sriracha and sugar to taste
Bowls:
8–9 ounces soba noodles

2 cups edamame, cooked

1 English cucumber, diced

1 lb. rotisserie chicken meat, shredded

3-4 tablespoons sweet Thai chili sauce

Sesame seeds
Directions:
Make the sesame sauce by whisking the tahini, warm water, soy sauce sesame oil and rice vinegar together. Take a taste and add sugar and Sriracha to your liking.
Cook the soba noodles according to package instructions. Rinse under cold water to cool slightly then toss noodles with half of the sesame sauce.
Combine the shredded chicken with sweet Thai chill sauce and sriracha.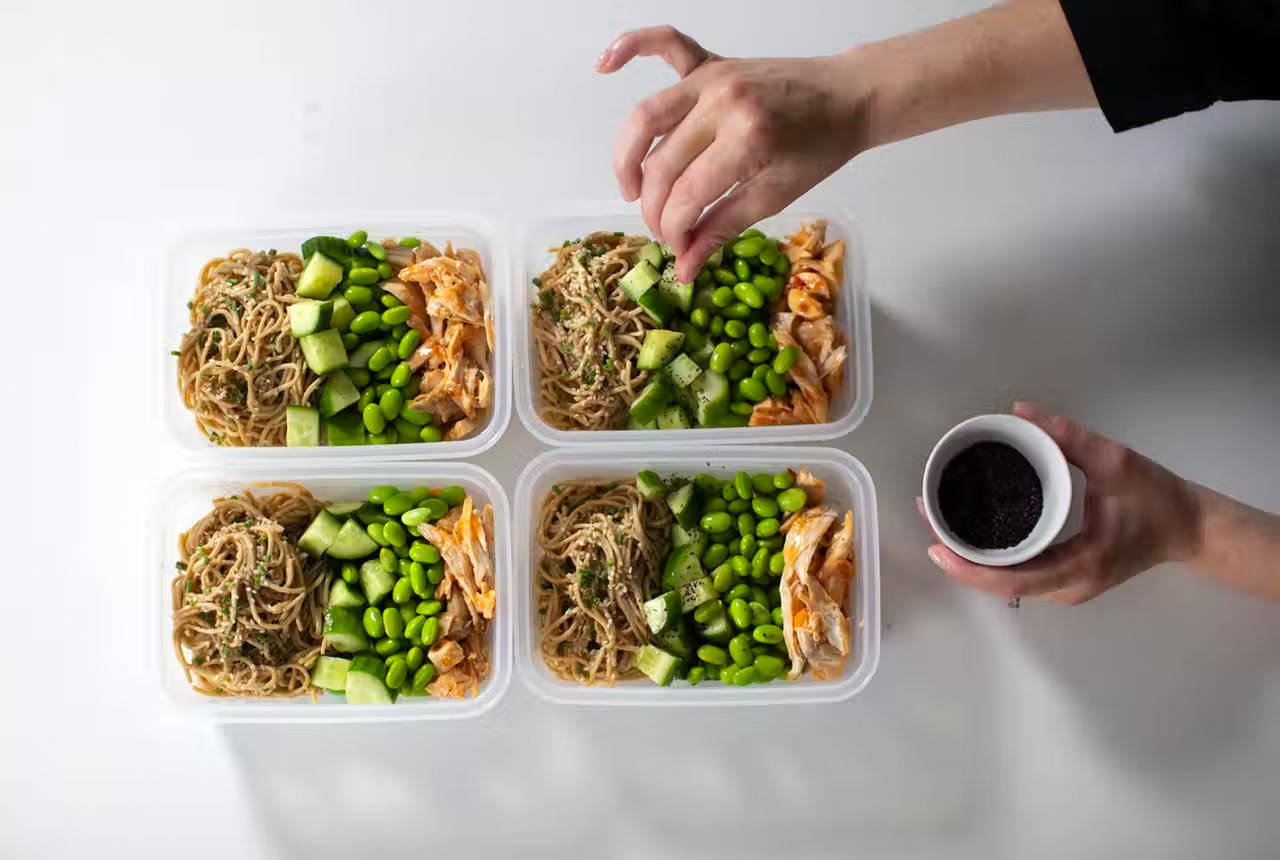 Meal prep made easy
To make your meal prep containers divide the noodles, edamame, cucumber, and chicken equally into containers with tight fitting lids. Drizzle with a little extra sauce and sprinkle with sesame seeds. Store in the fridge for up to 4 days. Can be enjoyed hot or cold.