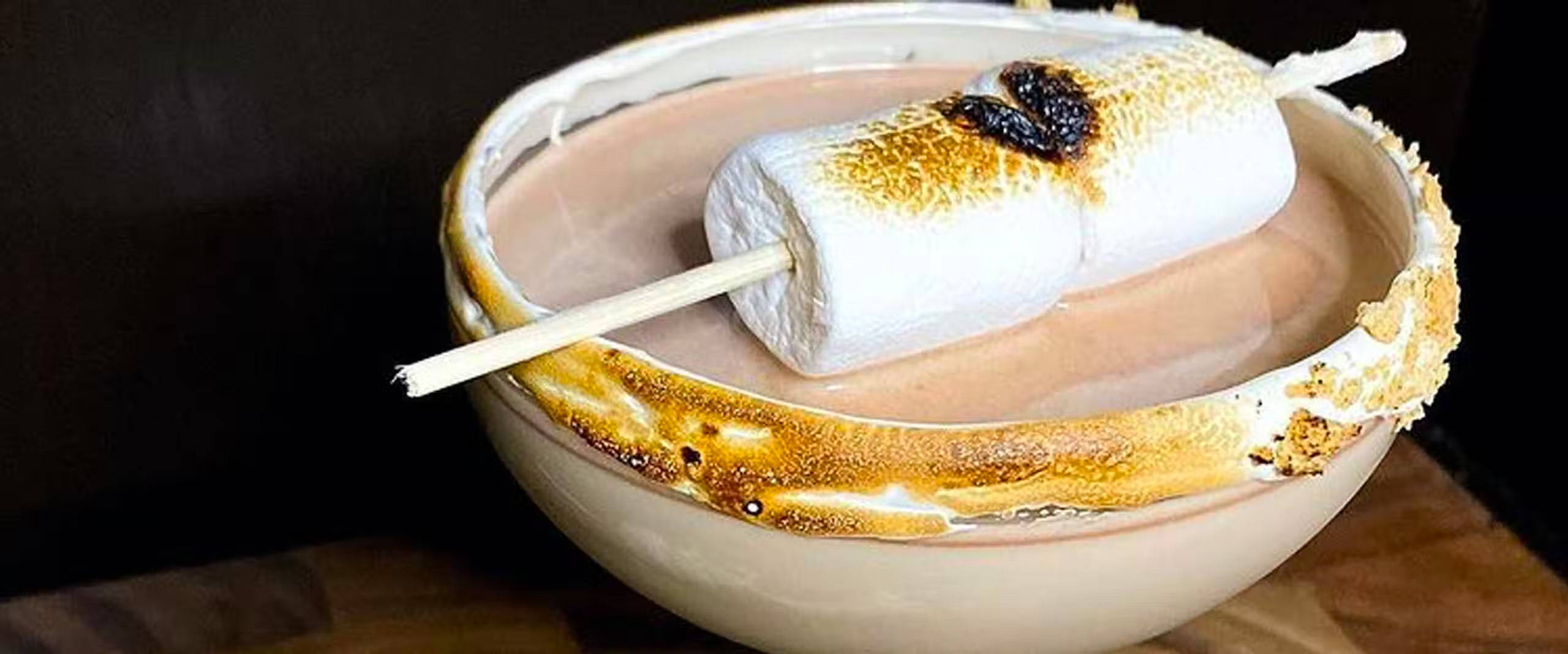 Happy national s'mores day! Make your own for #ANightOutIn
Yields: 1 cocktail
Ingredients:
1 oz vodka

1 oz chocolate liqueur

1 tsp hazelnut spread

½ cup your favorite milk (e.g., oat milk)

Graham crackers

Marshmallows
Directions:
Crush graham crackers in a zipper lock sandwich bag. Dump crumbs into a bowl or saucer.
Cover rim of glass in hazelnut spread, dip rim into graham cracker crumbs to coat edges.
Add vodka, chocolate liqueur, milk and ice to a drink shaker. Shake vigorously and strain into the rimmed glass. Top with marshmallows on a stick. If you're feeling extra fancy, toast the marshmallows with a small torch. Enjoy!