Two Wine Cocktail Recipes Better than Sangria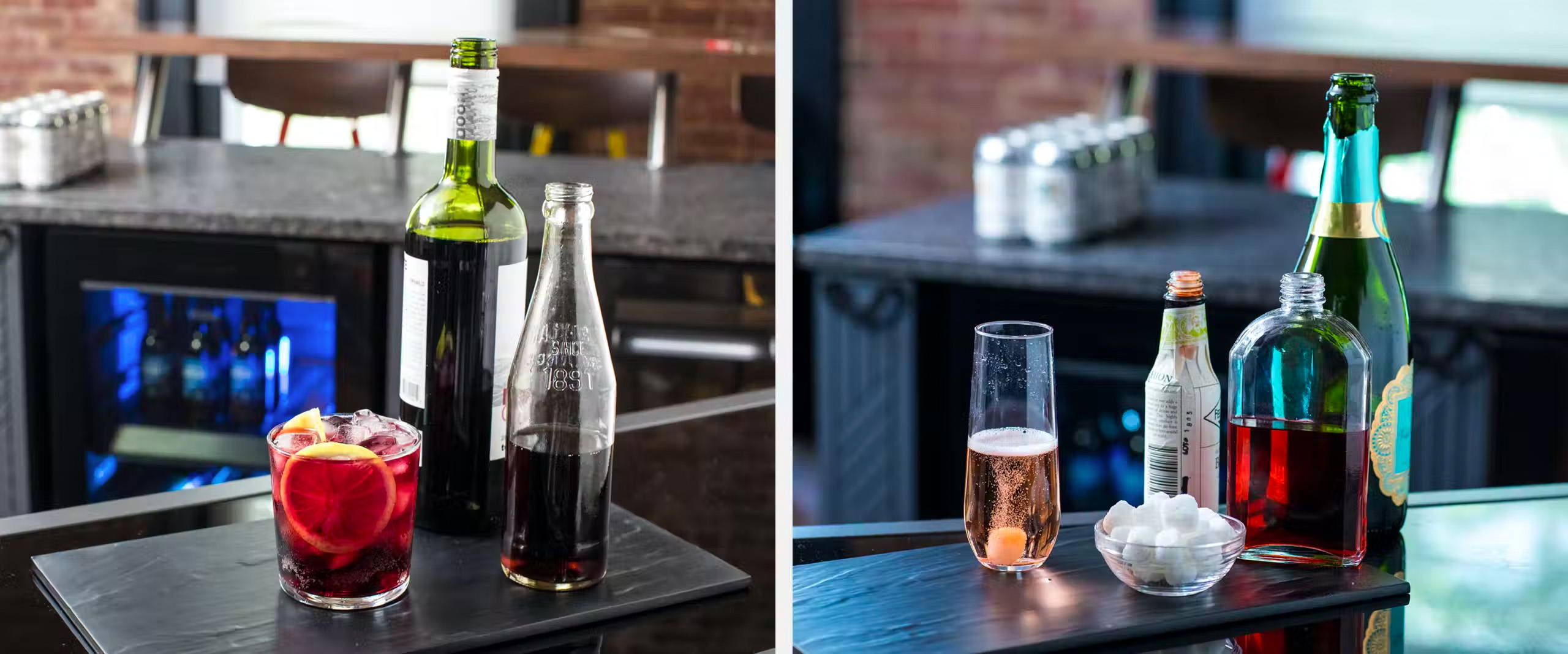 Looking for a new wine drink that isn't sangria? We'll help you take cheap wine to a whole new level. For a refreshing beverage to serve any time, grab an inexpensive bottle of wine and follow these simple recipes.
Kalimotxo
Wine and cola. No, we're serious!
Time: 5 minutes | Yield: 1 drink
Red wine and cola might not be an obvious pairing, but it works! The kalimotxo (pronounced cal-ee-MO-cho) is a classic concoction from the Basque-country region of Spain. Some people call it the poor man's sangria. We call it the ideal summer beverage.
It couldn't be easier: Mix equal parts red wine (the cheap stuff is perfect for this) and cola. A slice of lemon adds a touch of brightness.
Ingredients:
3 ounces dry red wine (a Spanish red is best)
3 ounces cola
Lemon slice, to serve
Instructions:
In a glass filled with ice, combine 3 ounces dry red wine with an equal amount of cola. Garnish with a lemon slice.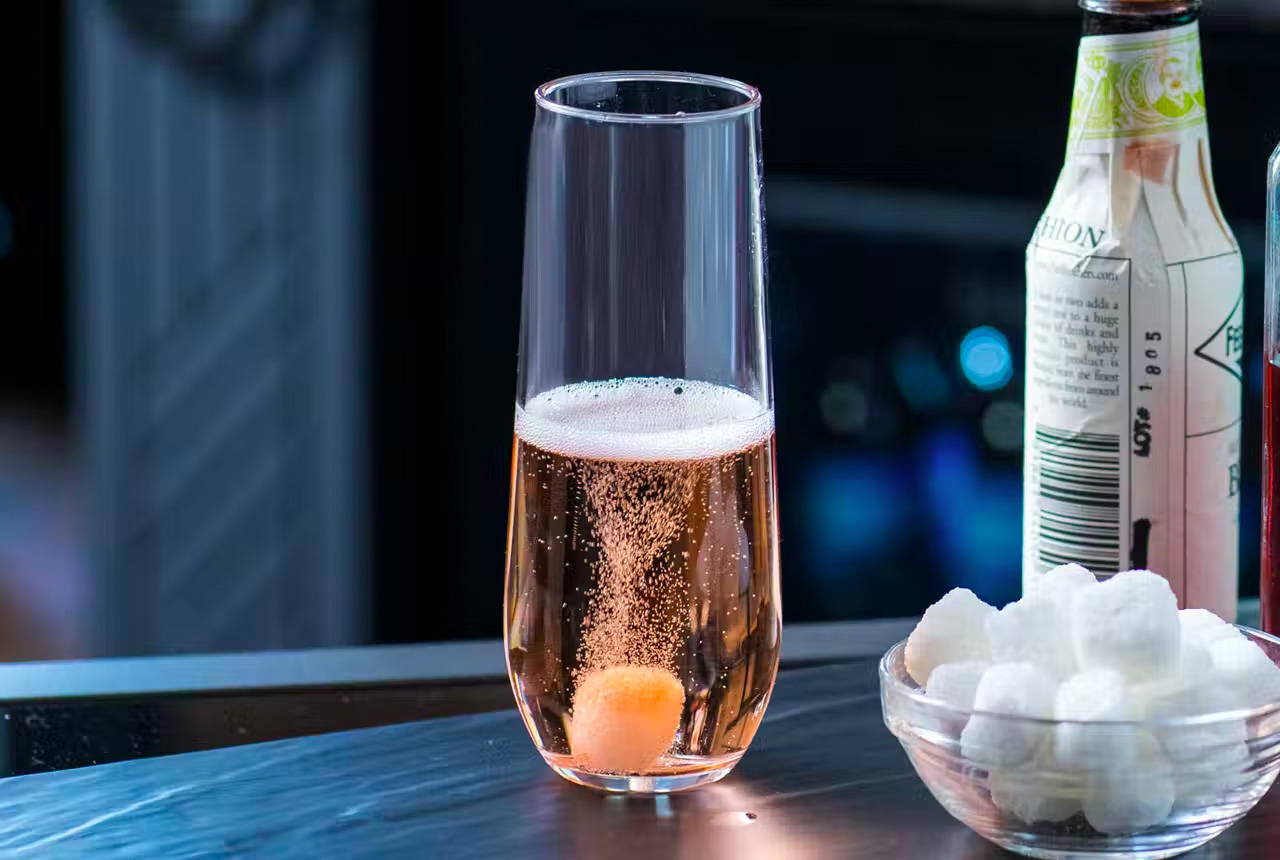 Goodnight Kiss
It's the perfect nightcap for a romantic evening or pretty much anytime. You can use champagne or just dry sparkling wine to mix up this simple wine cocktail. If you can't find fancy sugar cubes, you can use one teaspoon of sugar instead.
Time: 5 minutes | Yield: 1 drink
Ingredients:
4 ounces dry sparkling wine
1 dash Angostura bitters
1 sugar cube
1 splash of Campari
Instructions:
Drop a sugar cube in the bottom of a champagne flute. Add a drop of angostura bitters. Top with sparkling wine and finish with a splash of Campari. Enjoy!