Haier America Expands Recall Of Chest Freezers Due To Fire Hazard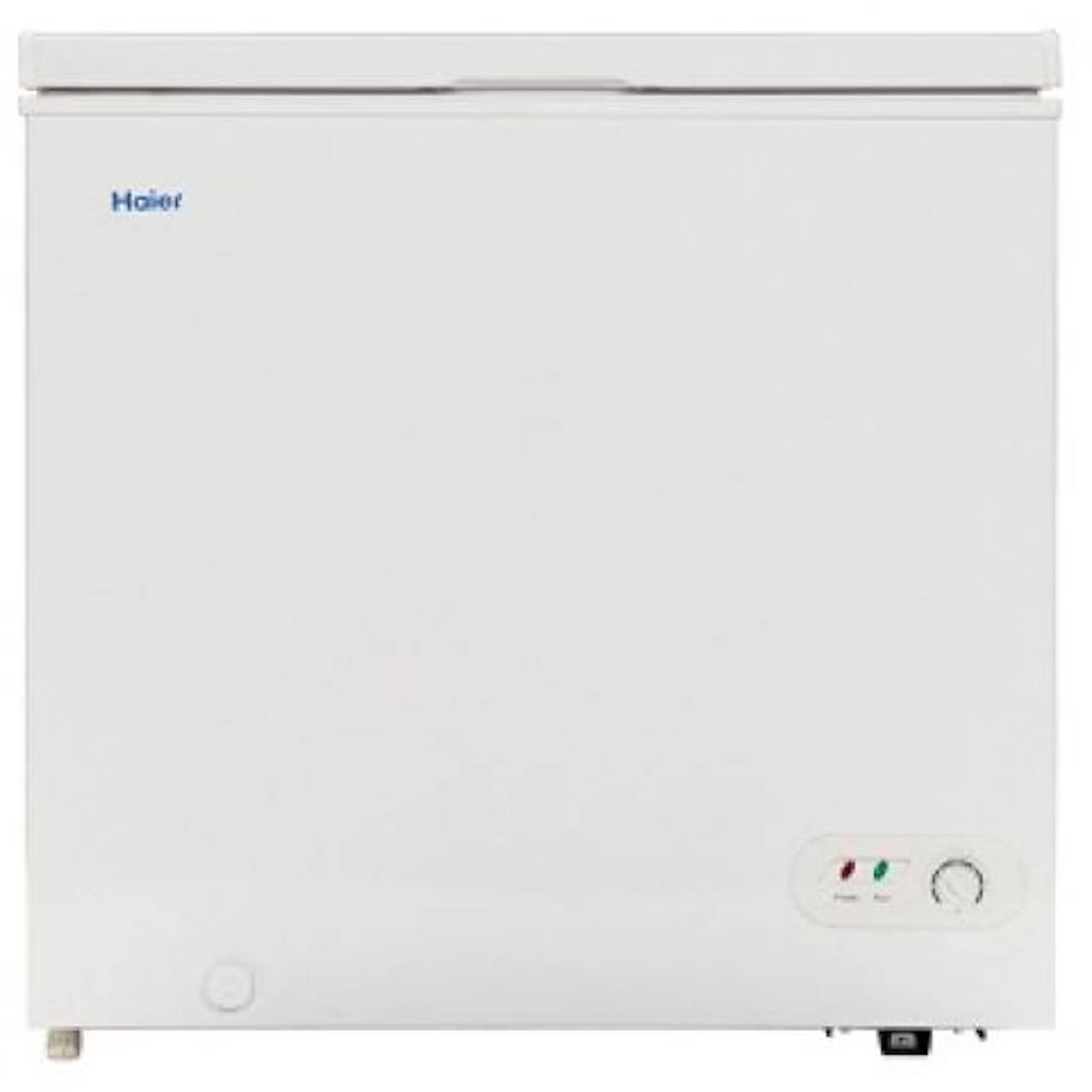 Units: About 41,000, 67,500 additional freezers were recalled in November 2010
Importer: Haier America Trading L.L.C., of New York, N.Y.
Manufacturer: Haier
Hazard: A capacitor in the freezer's circuitry can overheat, posing a fire hazard.
Incidents/Injuries: In addition to the 18 incidents reported in the November 2010 recall, which included four reports of fires with minor property damage, Haier America and CPSC have received 27 additional incident reports. This includes three fires that caused substantial property damage. There have been no reports of injuries.
Models Involved and Dates Sold:
HNCM070E - Sep 2009 through Oct 2011
ESNCM053E - Feb 2010 through Mar 2013
BFE53 - Sep 2009 through Sep 2010
Sold At: Haier model HNCM070E was sold by regional and local retailers nationwide and online at Amazon.com, Walmart.com and other online retailers from September 2009 through October 2011 for between $180 to $200. Haier model ESNCM053E was sold primarily on Amazon.com and other online retailers from February 2010 through March 2013 for between $200 to $290. The Black & Decker model BFE53 was sold exclusively at Walmart nationwide and at Walmart.com from September 2009 through September 2010, for about $150.
Manufactured in: China
Remedy: Consumers should immediately unplug their freezer and contact the company to schedule an appointment for a free repair to the freezer.
Consumer Contact: For additional information, contact Haier America at (877) 337-3639 anytime. This recall involves the Haier® models HNCM070E with 7.0 cubic foot capacity and ESNCM053E with 5.3 cubic foot capacity, and Black & Decker® model BFE53 with 5.3 cubic foot capacity white chest freezers. "Haier" is printed on the upper-left corner of the freezer, or "Black & Decker" is printed on the front upper-right corner of the freezer. "Haier" or "Black & Decker," the model number, the unit's serial number and other information are printed on a rating label at the top center of the back of the freezer. The recalled Black & Decker model BFE53 freezer also has a label adjacent to the rating label with the UPC number 896603002660 printed on it.
The U.S. Consumer Product Safety Commission is charged with protecting the public from unreasonable risks of injury or death associated with the use of thousands of types of consumer products under the agency's jurisdiction. Deaths, injuries, and property damage from consumer product incidents cost the nation more than $1 trillion annually. CPSC is committed to protecting consumers and families from products that pose a fire, electrical, chemical or mechanical hazard. CPSC's work to help ensure the safety of consumer products - such as toys, cribs, power tools, cigarette lighters and household chemicals - contributed to a decline in the rate of deaths and injuries associated with consumer products over the past 40 years.
Federal law bars any person from selling products subject to a publicly-announced voluntary recall by a manufacturer or a mandatory recall ordered by the Commission.
To report a dangerous product or a product-related injury go online to www.SaferProducts.gov or call CPSC's Hotline at (800) 638-2772 FREE or teletypewriter at (301) 595-7054 for the hearing impaired. Consumers can obtain news release and recall information at www.cpsc.gov, on Twitter @USCPSC or by subscribing to CPSC's free e-mail newsletters.