Make Your Home Feel Like Your Own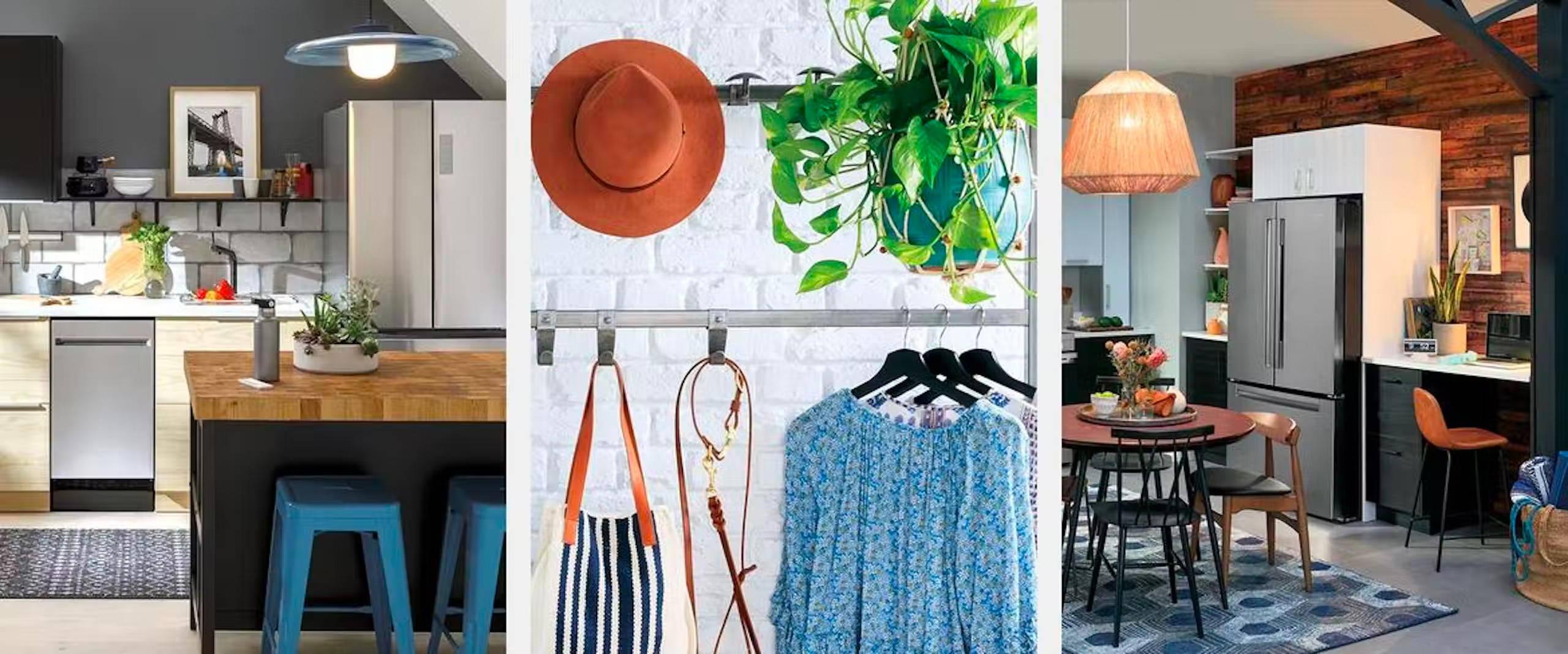 If you've finally decided on the right space but haven't yet made a plan on how to take it from blah to blinging, you've come to the right spot. These tips will get you started on your homebound journey by helping you create a solid plan of action. Where do you start? The next paragraph.
Color My World
If you own your home, now is the time to plan out your color palette and try out paint colors. Go to your local home store and pick up swatches in your favorite colors, then tack them up to the walls to see which one feels right. Consider colors that you love. Blues are calming, greens bring in a sense of nature, yellows are sunny and warm, and reds can be dramatic. Choose color combinations that reflect your personality and your interests. If you have a favorite piece of art or framed print, choose colors from that and plan your room accordingly. You can also add pops of complimentary colors around the room with throw rugs, pillows, and knickknacks to round out the look.
When you've decided on a main wall color, buy your primer, paint and gear and get started painting on your favorite hue. If you're afraid to commit to a color or if you're a renter, stick with neutral walls and bring in color through art, furnishings and accessories. Either way, you can still create your own color palette and make your space feel comforting and homey.
Let There Be Light
Lighting can really make or break a room. If your kitchen or bathroom is too dark, you may have trouble cooking or grooming yourself. No one wants a bad hair day because the lighting is bad. Consider adding new light fixtures or upgrading to brighter LED bulbs in any rooms that need some brightening. In living quarters like bedrooms and living rooms, table lamps and floor lamps are key. In your office or desk area, create task lighting with clip-on lamps or desk lamps.
Just be sure to use the right bulbs for the right light fixtures. Today's LED bulbs come in a variety of wattages and last a really long time. Speaking of LED bulbs, you can even buy "smart" bulbs to put in your light fixtures that allow you to control the bulbs with an app from your phone or with your WiFi assistant. You can turn them off and on, set a timer, or even dim them. Some even allow you to change colors to match your mood, which is great for setting the right vibe in your room, be it romantic or time to party.
It's All in The Details
More than just pops of color, accessories are where a room really reflects your personality. Your vintage phone collection hanging on the wall can really add a fun, funky focal point to an otherwise boring room. Or maybe you're a photographer and you want to create a gallery to show off your best work. Take your hobby or fanboy collection and turn it into an interesting piece of art for your guests to enjoy. It will also make you feel comfortable having your favorite things on display every day. And it doesn't have to be on the wall. You can create dramatic table displays or even place items in curio cabinets or other display furniture.
So, go ahead. Cover your refrigerator in your curated travel magnet collection. Make an art piece from your collection of antique clothes pins and hang it above your washer/dryer. Bring out things near and dear to your heart and show them off. It's your space. Do what feels like you.