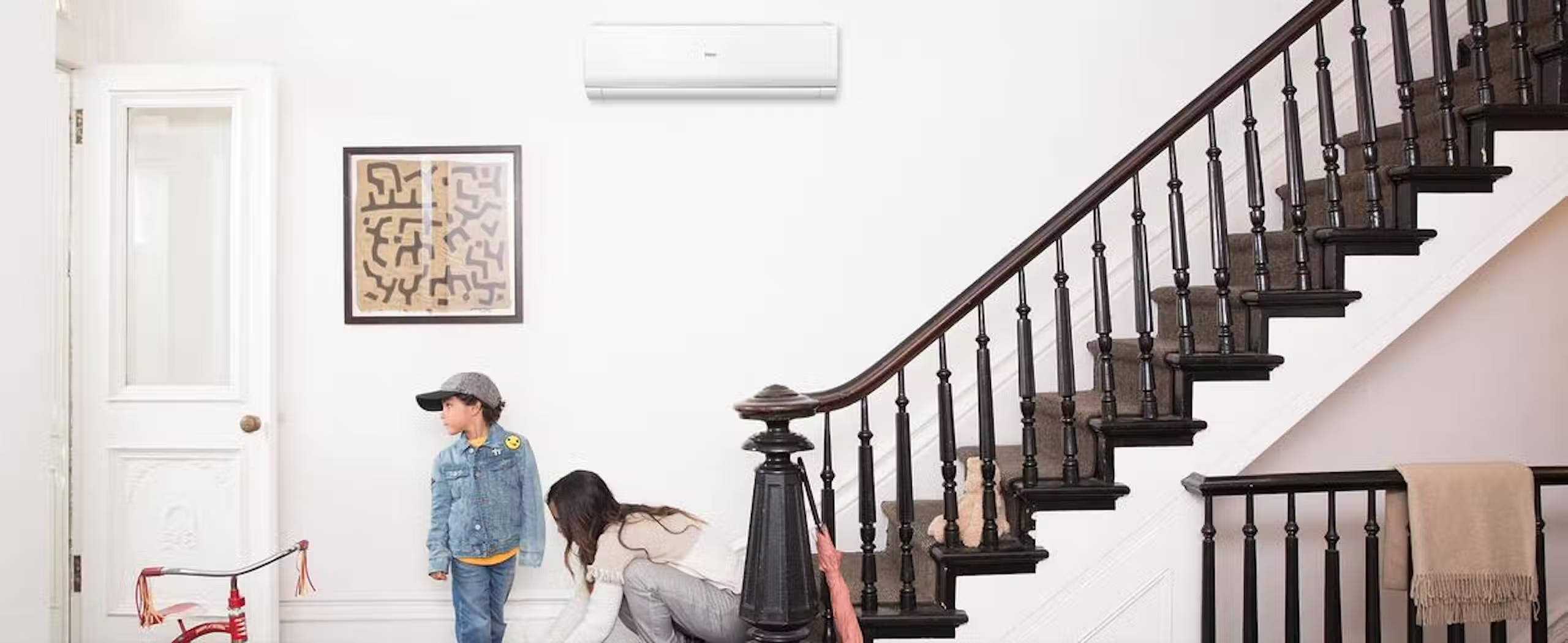 Haier Ductless Air Conditioners
Comfort Made Easy
For a completely comfortable heating and cooling experience, Haier offers ductless mini split systems that are easy to install, own, and service. Our flexible, ductless AC systems are energy efficient, maintain stable room temperatures, and help control your home's air quality.
Our ductless mini split systems come equipped with features installers love. Most of these systems require no ductwork to keep your space cool and warm and our flexible piping drain allows for placement on nearly any wall location.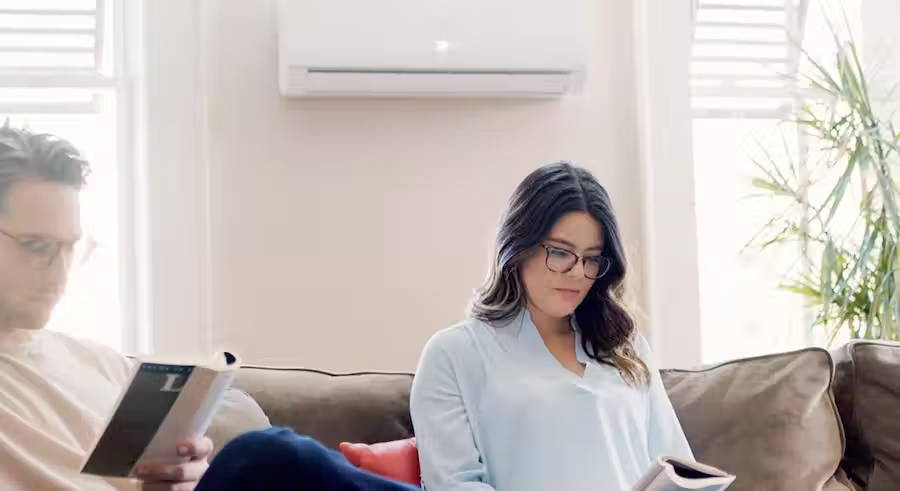 Our ductless mini split systems allow you to more precisely control temps in each room. They work more efficiently to save you money. And you can comfortably control your ductless heating and cooling system via remote control with our WiFi adapter and app.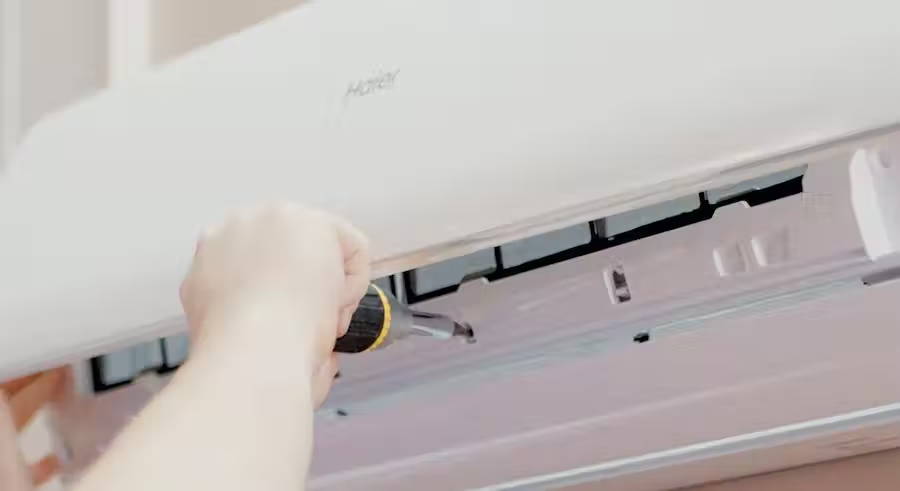 Rest easy knowing that Haier offers certified service providers and one of the best warranties in the industry. Standard warranty coverage includes a 7-year limited warranty on the compressor and a 5-year limited warranty on parts. Select systems qualify for a 10-year limited warranty when registered.
Single Zone & Multi Zone Ductless Systems
Residential and Light Commercial
Whether you need to heat and cool one area or multiple rooms, Haier has a variety of ductless systems to fit your space.

Single Zone Ductless
Heats and cools one area in your home
One outdoor unit powers one indoor unit

Most indoor units are wall mounted

Great choice for residential spaces

Great for attics, bonus rooms, basements, or add-ons

Multi Zone Ductless
Flexible choice for heating and cooling two or more rooms
One outdoor unit powers several indoor unit
Can be used in residential and commercial spaces
Some units with built-in WiFi, others use an adapter
Works in small offices, server rooms, or retail outlets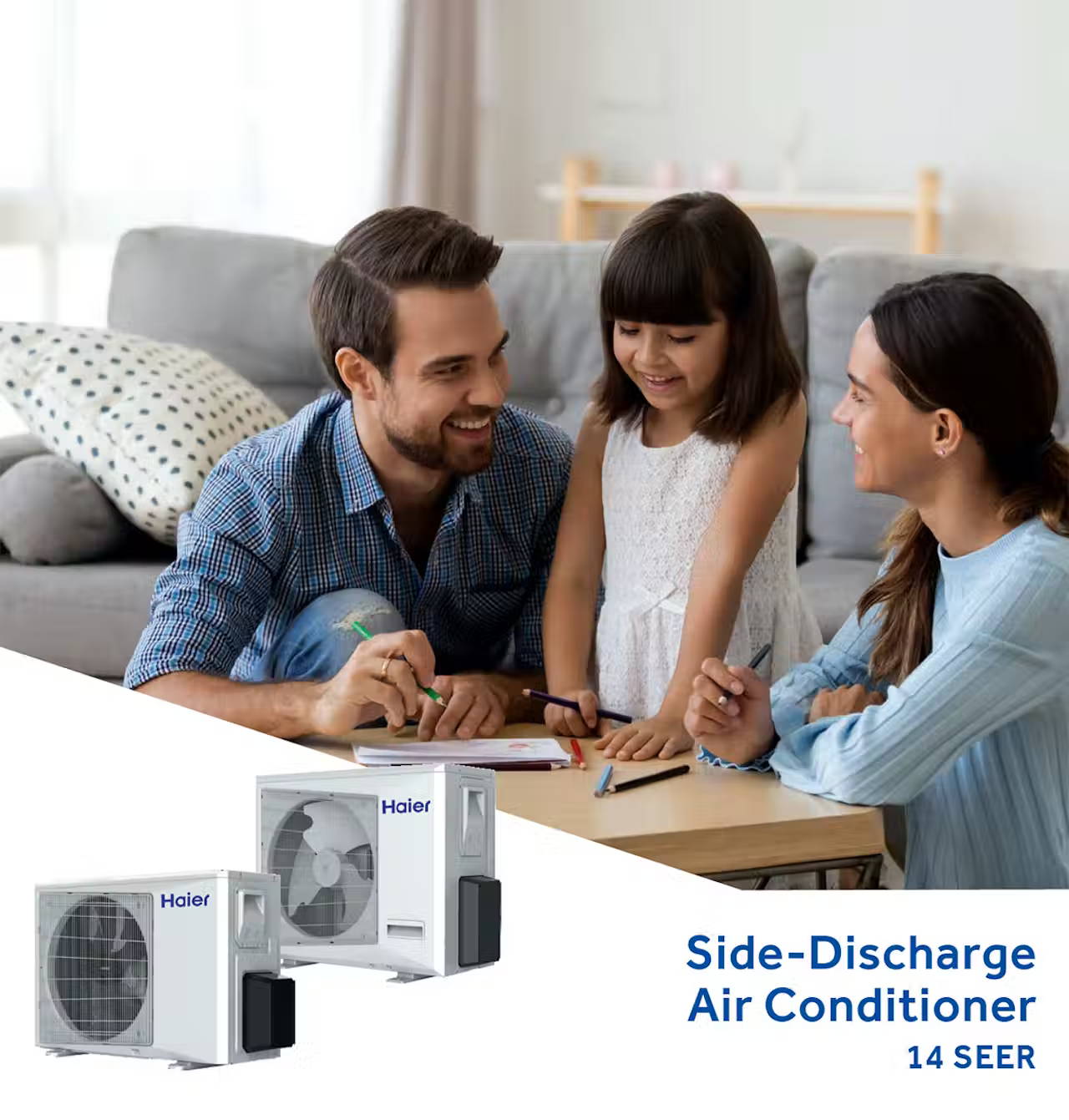 Ducted Solution
Cooling Only Side Discharge Condensing Units

Its low profile is ideal for alleyways or under decks and fits perfectly in tight spaces such as multi-family apartments, condominium balconies, dormitories, or retail spaces.
Get Connected with WiFi Controls
Purchase a USB WiFi adapter and download our easy-to-use app to control your ductless heat pump AC system from anywhere with your smartphone.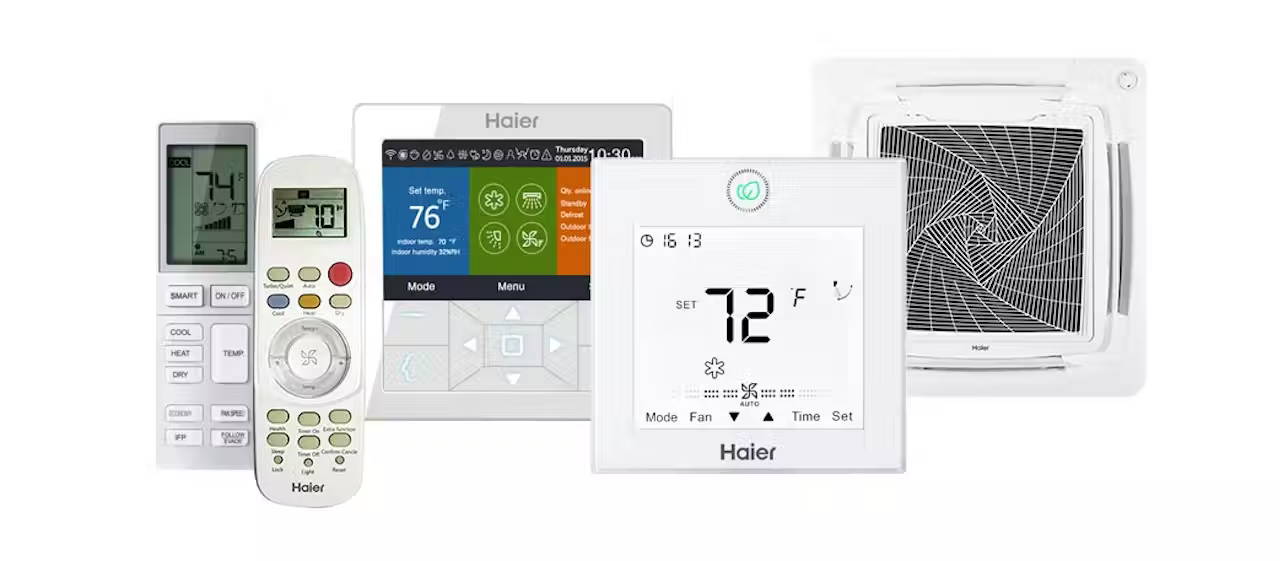 Controls & Accessories
We provide options such as wired wall mount controllers, air grilles, and outdoor wind baffles to help your ductless mini split system be even more effective.
Why Haier Ductless
The HVAC market is saturated with brands that offer heating and cooling solutions. Some you've heard of and the majority not so much. Haier has made a renewed investment into the North American HVAC Industry and is developing products which stay true to the reputation of quality, reliability and dependability we are known for!
Looking to purchase or need service on an existing ductless unit? Find a dealer near you.